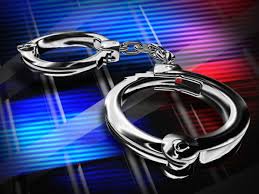 FOLLOWING a complex year-long investigation by Surrey RCMP, charges have been laid in connection with motor vehicle collisions which occurred on May 3, 2017, in Cloverdale.
It is alleged that the collisions involving the same suspect vehicle, resulted in bodily harm to one victim and the death of 17-year-old male youth.
Rituraj Kaur Grewal of Surrey has been charged with criminal negligence in the operation of a motor vehicle causing death, criminal negligence in the operation of a motor vehicle causing bodily harm, and failing to remain at the scene of a collision.
The charges were sworn and an arrest warrant was issued on Monday, October 22. Grewal appeared in court on Tuesday, October 23, and was released on conditions. Her next scheduled court date is November 13.
On May 3, 2017, at approximately 9 p.m., Surrey RCMP received a report of a serious collision on 64th Avenue just west of the intersection at Highway #15. Information was received that a black Cadillac had been involved in a collision with a vehicle on 64th Avenue and 168th Street and failed to stop at the scene of the collision.
The Cadillac then continued eastbound on 64th Avenue where just prior to the intersection of 64th Avenue and Hwy #15 it struck the rear of a grey Honda Prelude.
The occupants of the Honda were trapped inside the vehicle and were freed by Surrey Fire Services. The driver, a youth male, was transported to hospital in critical condition. The youth male passenger was also transported to hospital with non-life threatening injuries.
The female driver of the Cadillac, a 22-year-old resident of Surrey, was located at the scene of the second collision and detained. Alcohol, drugs and / or speed were not been ruled out as contributing factors.
On May 8, 2017, police announced that a 17-year-old victim in the collision had succumbed to his injuries.
"This was a tragic incident that claimed the life of a promising young athlete in our community and injured another person," said Cpl. Elenore Sturko. "The Surrey RCMP continues its priority of road safety in our community by way of enforcement, education and prevention."
The family of the male youth has asked that their privacy be respected during this difficult time.