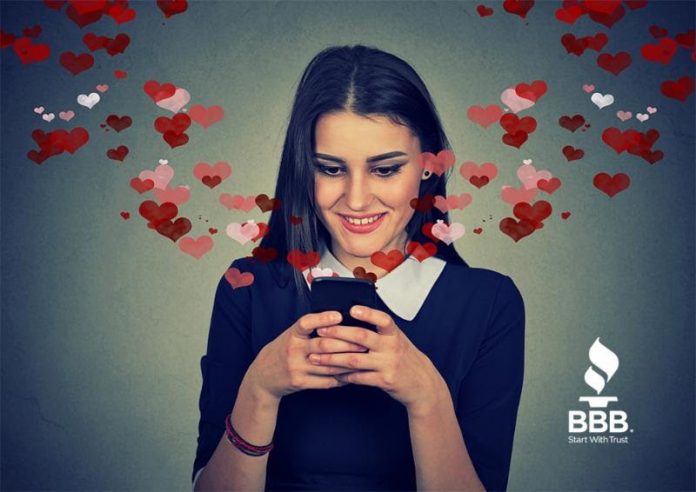 MANY people will argue that love shouldn't cost a thing, but over the last three years, romance scams have resulted in more than just financial losses for victims, says the Better Business Bureau (BBB) Serving Mainland B.C.
Between 2015 and 2018, over $1 billion dollars in losses was recorded from victims in US and Canada combined, as well as countless cases of emotional and psychological trauma. The statistics and reports strongly suggest that this scam may have a spot on the BBB National List of Top 10 Scams for 2018.
"Long cons lasting from several weeks to several years have warped thousands of victims into fictitious relationships with someone who does not exist," says Karla Davis, Manager for Community and Public Relation at Better Business Bureau (BBB). Davis explains that "they fell in love with crafted personalities, identities and fake photos that were made believable by stolen credit cards and compelling stories".
Scammers have learned about the love for likes and the imperfections of online dating and have exploited it to their advantage. Because of this, when you go searching for love in the modern world, enjoy the convenience it provides, but also get into the habit of questioning who is at the other end of your conversation and what are their intentions.
BBB has been encouraging the public to reduce oversharing online, even though it understands that this is a tall order for many. People want to share everything – good, bad, grief, celebrations, partying, trips, success – completely forgetting the long-term implications that will follow. Sending posts from the comfort and safety of your physical location creates the false illusion of virtual safety. So while your posts generate likes, right swipes, direct messages and attention from romantic interests, it is also providing identity thieves with valuable information. What seems like the most mundane post or a post that has successfully triggered a plethora of likes, could also be you spoon-feeding information to con artists.
A scammer can learn where you work, where you live, where you go to the gym, the car you drive, your license plate, how often you travel, the name of your children and where they go to school, from simply looking at your photos and reviewing your profile. The people who lazily create passwords become easy targets for identity theft, as the answer to the security question, 'Who is your current employer?' is sitting right there on your social media or dating profile for everyone to see.
This is also why catphishing scams are so successful. Scammers research their potential victims prior to initiating contact with them. They are able to 'always say the right things' and create the image of who you will find attractive and eventually trust enough to give money, because many times, victims unwittingly give them all the information they need. As a result, when you see the profile of someone that you are interested in, BBB advises that you do a reverse image lookup using a website like www.images.google.com to see if the same photo appears elsewhere. Also research their profile name, email address and telephone number where possible.
Additional online dating tips:
– Never send money to someone you have never met.
– Look out for pressure to leave the dating website to communicate through email, texting or instant messaging platforms like Whatsapp.
– Be wary of overaffection, flattery and plans for the future, especially after just a short period of knowing each other.
– If the person avoids meeting you or there are always excuses, this could be a scammer.