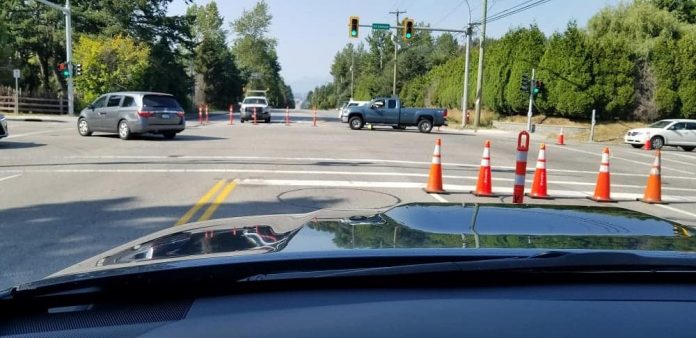 A motor vehicle collision resulted in road closure on 176th Street in South Surrey on Thursday.
On July 26, at approximately 12:40 p.m., Surrey RCMP responded to a report of a serious motor vehicle collision in the 2900-block of 176th Street. A Mazda Tribute sport utility vehicle was travelling south on 176th Street when a collision occurred with a Volkswagen Eos sedan travelling north on 176th Street.
Three people were injured in the collision. Two were taken to the hospital with minor injuries and one person was taken to the hospital by Air Ambulance with serious injuries.
Surrey RCMP Criminal Collision Investigation Team was called in and 176th Street was closed between 32nd Avenue and 24th Avenue.
Anyone with more information is asked to contact the Surrey RCMP at 604-599-0502. If you wish to make an anonymous report, contact Crime Stoppers at 1-800-222-TIPS or www.solvecrime.ca