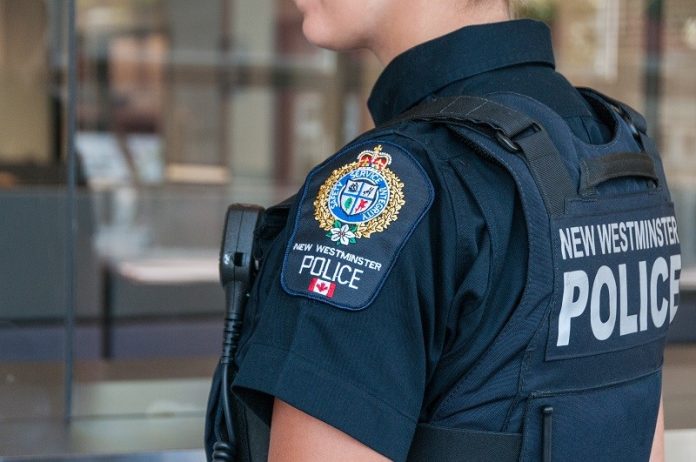 ON Friday, September 15 at approximately 9:10 a.m., officers were dispatched to the New Westminster SkyTrain Station after a victim called for help following an alleged assault.
Officers rushed to speak with the victim and search for a suspect; however, no one matching the suspect description could be found. Officers learned from the victim that a man he did not recognize punched him in the face, causing him to fall to the ground. The alleged assault took place near the top of the escalator and stairs at the Eighth Street entrance to the New Westminster SkyTrain Station.
New Westminster Police Department officers are now appealing to the public to help them identify the suspect in the hopes of furthering their investigation.
The suspect is described as a 35-year-old male, with short dark hair, a medium skin tone, wearing a black baseball cap, black sunglasses on top of his hat, a black t-shirt with "Philippines" written on the front, black pants, and baby blue coloured socks. Investigators are collecting CCTV and speaking with those who were in the area.
"There were many people in the area at this time and we ask those who saw something and haven't yet spoken with police to please give us a call and share with us what you saw," said Sgt. Andrew Leaver. "Our officers are reaching out to our partners at Metro Vancouver Transit Police for assistance with this investigation."
If you believe you saw the suspect or have information this assault, you are asked to contact the New Westminster Police Department at 604-525-5411 and reference file 2023-15619.