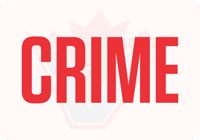 Sextortions and gropings continue to be issues
IN the first quarter of 2019, total criminal code offences increased by 4% in Surrey, reports Surrey RCMP that released crime statistics on Friday.
A substantial increase in violent crime (43%) was recorded with notable increases in robberies, sexual offences and assaults, that can be at least partially attributed to changes in the Uniform Crime Reporting (UCR) survey by Statistics Canada on January 1, 2019. (This is the first statistical report published since revisions were made to the UCR. These changes will impact crime statistics for all police agencies across Canada and, as such, residents will notice differences in some crime types that are not directly comparable to the same time period last year.)
Twenty-seven percent of assaults involved intimate partner violence.
The city experienced nine shots fired incidents in Q1 (compared with 12 in Q1 2018). Surrey RCMP says that although they have seen a steady decline in shots fired files over the past four years, it continues to be their top priority. Those involved in the Lower Mainland Gang Conflict and drug trafficking are being strategically targeted with arrests and drug seizures executed in the first quarter of 2019.
"Sextortions" are on the rise with 17 reports in Q1. This form of sexual exploitation employs non-physical forms of coercion to extort money or sexual acts from a victim (for example, threats to share explicit photos that have been shared over a dating application). Gropings also continue to be an issue, making up 24% of sexual offences. In total, 68% of sexual offences in Q1 involved an offender who was known to the victim.
Property crime continued its four-year downward trend with a 9% decrease. The most significant decreases were seen in residential break and enters (-19%), theft from vehicle (-23%), and theft of vehicle (-19%).
Break and enters to garages continue to be a trend, with entry often gained with a garage door opener that was left in a vehicle or through an open garage door. Theft of vehicle and theft from vehicle decreased in all Districts. In addition to the hard work of the Auto Crime Target Team, Surrey RCMP says their volunteers are also helping to combat auto theft with their recovery of 25 stolen vehicles so far this year.
UNDER the new UCR Survey rules that were announced last year, "founded" occurrences now include offences where there is no credible evidence to confirm the incident did not take place. Previously, offences that could not be substantiated with evidence were not included in a city's crime statistics. More information on these changes can be found on the Statistics Canada website.
"These nation-wide changes to how crimes are scored are fully supported by the RCMP," says Assistant Commissioner Dwayne McDonald. "While these changes have resulted in a numerical increase in some of Surrey's crime statistics, this is a more victim-centered approach to how police agencies across Canada manage investigations."
While it is too early to fully assess the impact of these changes on crime statistics, our analysis shows early indications that some crime types are impacted more than others including assaults, uttering threats, and shoplifting, says Surrey RCMP.