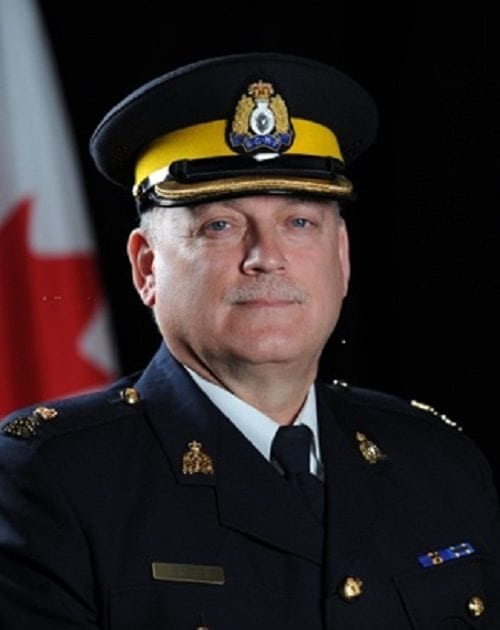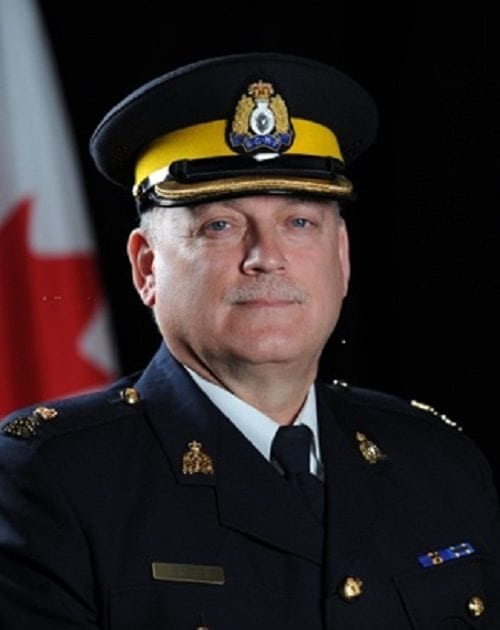 FOR the new Officer in Charge (OIC) of the RCMP Upper Fraser Valley Regional Detachment (UFVRD), Superintendent Bryon Massie, returning to the valley is a welcomed homecoming.
"As soon as I heard that the job of Officer in Charge of the Upper Fraser Valley Regional Detachment was available I couldn't pass the opportunity to come back and serve the communities that my family and I have called home for close to 20 years," said Massie.
Upon completion of training at Depot in June 1982, Superintendent Massie began his RCMP career in Chase, B.C., where he worked as a General Duty Investigator.
Massie transferred to the Upper Fraser Valley in 1989 where he remained for 16 years performing a myriad of duties which included being on the front line during the amalgamation of the Chilliwack, Agassiz, Hope, and Boston Bar Detachments into the Upper Fraser Valley Regional Detachment as it is known today.
From 2007 through 2011, Massie was posted to the Lower Mainland where he deployed as a supervisor with the Integrated Gang Task Force before taking duties as the District Advisory Non Commissioned Officer (NCO), Executive Advisory NCO to the District Commander of the RCMP – Lower Mainland District – and the Advisory NCO to the Corporate Client Services Officer.
Receiving his commission to the officer rank of Inspector in January 2011, Massie served as a Regional Duty Officer in the Lower Mainland District until October 2014 when he transferred to Coquitlam Detachment to take on the responsibility of the Operation Support Officer.
"I have no doubt that Bryon's homegrown knowledge to the Fraser Valley, his personal and professional commitment to the communities of Chilliwack, Districts of Kent and Hope, Village of Harrison Hot Springs, and Boston Bar will create a progressive and inclusive work environment," says RCMP Assistant Commissioner Stephen Thatcher, Lower Mainland District Commander.
"I consider myself very fortunate to have been awarded the position of the Officer in Charge and I am extremely excited to start work with the UFVRD team as we strive to provide safer communities for the citizens we serve," said Massie.