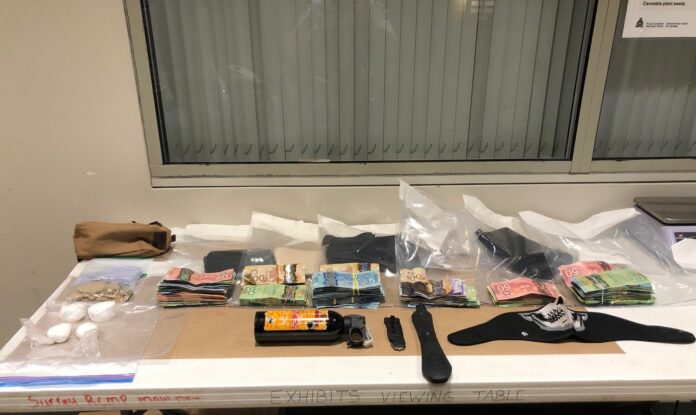 AN alert Surrey RCMP frontline officer made a significant seizure of drugs and cash in Guildford on June 2.
The officer was on proactive patrol and observed suspicious activity involving two people associated to a vehicle idling in the parking lot of a gas station in the area of 168th Street and 96th Avenue.
Further investigation by the officer led to the discovery of items consistent with drug trafficking and culminated in the arrest of a man and a woman.
As the investigation progressed, officers located and seized a substantial amount of drugs, including suspected cocaine, heroin, and heroin / fentanyl. Officers also located and seized approximately $20,000 in cash, bear mace, a baton and a knife.
The man and woman were released from police custody as the investigation is continuing. Charges have not been laid at this time.
"This seizure is a great example of proactive policing by our frontline officers," said Cpl. Joanie Sidhu. "They saw something that looked out of place, they took the time to find out what was going on, and ended up making a significant seizure of illicit drugs and cash from a single vehicle."
If you have information about a crime occurring in your neighborhood, please call Surrey RCMP at 604-599-0502 or, if you wish to make an anonymous report, contact Crime Stoppers at 1-800-222-TIPS or www.solvecrime.ca.