THE City of Surrey has completed its first two-week 'Clean-Blitz' pilot program aiming to build community pride by keeping the city clean and beautiful.
From August 8-18, City crews collected 1,614 bags of litter and removed 1,603 dumped items from over 1,000 locations throughout the city. Crews started the intensive clean-up efforts in Newton before moving on to other town centres.
"I am very appreciative of our staff for their dedication in making Surrey's first Clean Blitz pilot project such a success," said Surrey Mayor Brenda Locke on Wednesday. "From disposing hundreds of pieces of furniture and electronics to collecting over 1,600 bags of litter, our crews worked hard to get the job done.
"It's programs like this that help increase community pride by creating cleaner, safer, healthier, and more vibrant neighbourhoods for our residents and businesses. We can all do our part to keep our city clean by using services such as the Large Item Pick-Up Program. If you see illegal dumping, please report it online at www.surrey.ca/report or by calling 604-591-4370."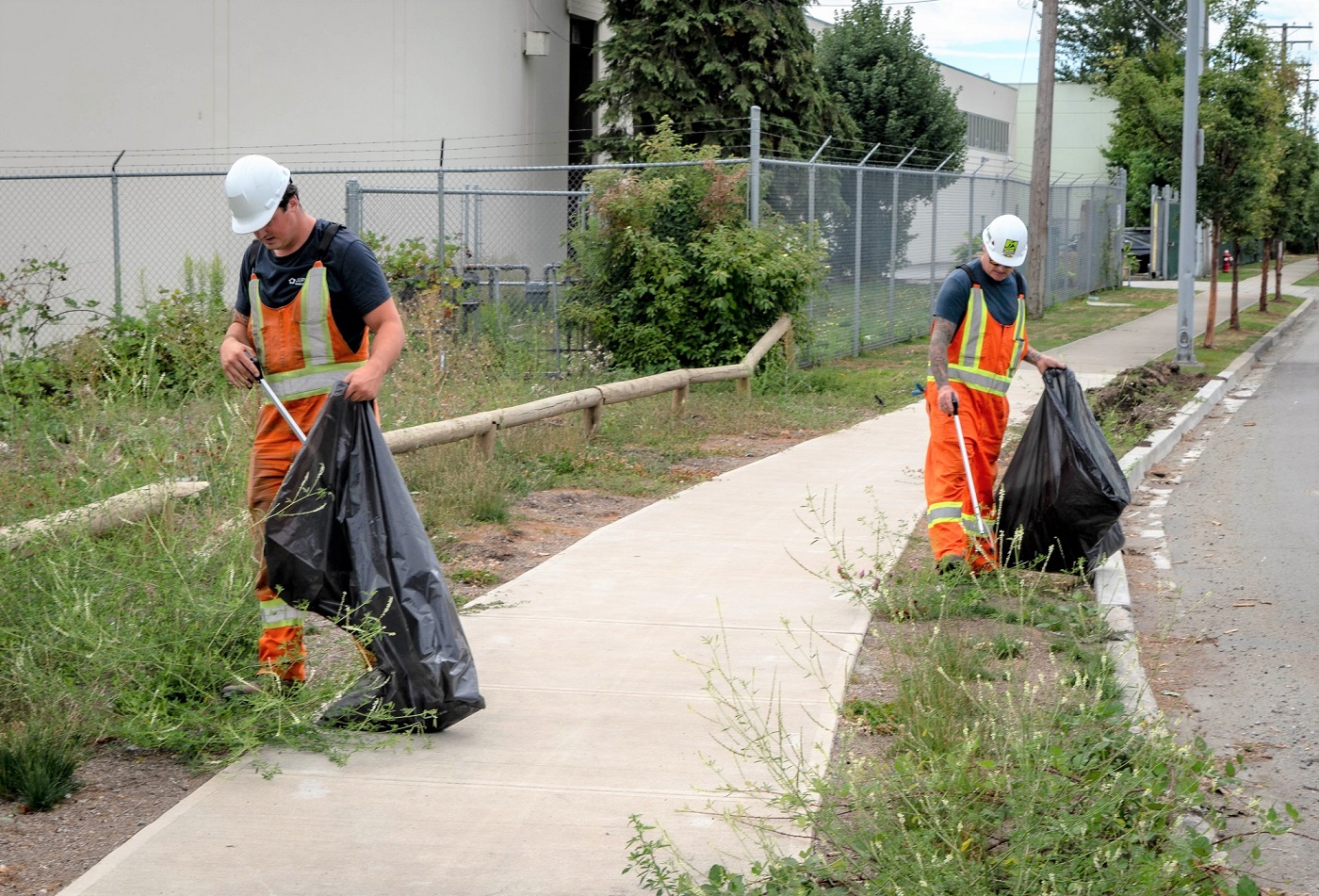 Breakdown of dumped items:
Furniture: 422
Mattresses: 102
Appliances / Electronics: 110
Hazardous / Oils: 20
Misc General Garbage: 949
The City said it is committed to keeping Surrey clean and safe throughout the year with regular litter pick up, Large Item Pick-up Program, and two recycling and waste centres where residents can dispose of unwanted items.
Learn more at surrey.ca/rethinkwaste.