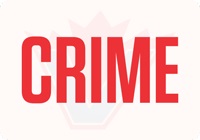 LANGLEY RCMP are requesting assistance in identifying a suspect in three separate groping incidents that may be related.
Since April 20, Langley RCMP frontline officers have responded to three reports of an unknown male approaching female victims from behind and inappropriately touching them.
The first incident occurred on April 20 around 7:50 a.m. in the area of 201 Street and 64 Avenue.
The second incident occurred on April 25 at 7:40 a.m. in the area of 199A Street and 96 Avenue.
The third occurred on May 4 just after 8:40 a.m. in the area of 200 Street and 64 Avenue.
In all three incidents, each of the victims either screamed or pushed the suspect away and then reported the incident to police right away.
The suspect is described as a white male, slim to medium build, with brown or dirty-blonde hair and carrying a backpack.
The file has been assumed by the Langley General Investigation Section (GIS) who continue to investigate.
"These three victims did everything right by protecting themselves and reporting the incidents to police right away," said Cpl. Craig van Herk. "We are working at identifying the suspect but also want to encourage the public to report similar incidents to police as soon as possible".
Police are requesting anyone with information on these incidents to contact the Langley RCMP at 604 532-3200.