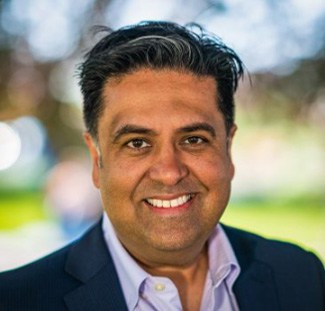 JOHN Horgan's NDP government is bending over backwards to do the bidding of big labour backers – and on Thursday night, union bosses rewarded them with a cozy fundraiser in Burnaby, say BC Liberals.
Headlining the NDP fundraiser in Burnaby were Labour Minister Harry Bains, BC Federation of Labour President Laird Cronk, and federation secretary-treasurer Sussanne Skidmore – two senior union leaders who are registered to lobby Bains, Horgan, and chief of staff Geoff Meggs on behalf of select unions represented by the BC Federation.
"With union donations now illegal in BC, NDP allies and insiders like the BC Fed have found a loophole – hosting fundraisers for the same NDP ministers they lobby behind closed doors," said Jas Johal, BC Liberal MLA for Richmond-Queensborough. "This cozy relationship between BC's biggest union bosses, and the NDP government that's giving them special treatment, just doesn't pass the smell test for hard-working British Columbians struggling to get ahead."
Between 2005 and the 2017 changes to BC's political financing laws, the BC Federation and its member unions donated more than $12.4 million to the BC NDP, its riding associations, and its candidates.
And documents filed with the BC Registrar of Lobbyists show that Cronk, Skidmore, and other BC Federation officials have held closed-door lobbying meetings with Bains, Horgan, Meggs, and Cronk's spouse Amber Hockin, a former NDP treasurer who is now a political appointee in Horgan's office, a total of 27 times over the past year.
Horgan's NDP government has repaid the BC Federation's generosity with a series of handouts and special favours since taking power, including:
– Giving BC Building Trades unions a monopoly on large provincial construction projects –excluding independent unions and unaffiliated workers who make up 85% of the workforce and drastically increasing cost to taxpayers.
– Excluding non-union workers in government-funded social services agencies from wage increases.
– Gutting BC Labour Code provisions that protect workers from "raids" between rival unions, putting workplace safety and stability in jeopardy.
– Scheming to eliminate the secret ballot for union certification, exposing workers to workplace bullying and intimidation – until forced to back down under Opposition pressure.
"While fundraisers like this one may be within the letter of the law, British Columbians know that influential union lobbyists co-hosting exclusive fundraisers with NDP decision-makers is just plain wrong," Johal added. "No wonder NDP-friendly union insiders are profiting from John Horgan's blatant favouritism, while British Columbians keep working harder and fall further behind."