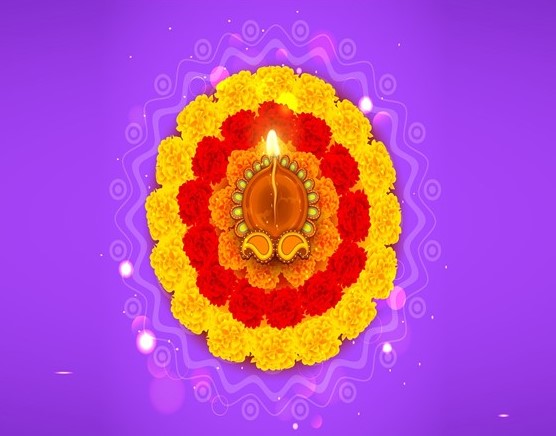 THE Indian Consulate General in Vancouver has organized a 'Rangoli' making competition to commemorate #AzadiKaAmritMahotsav – 75 years of India's Independence.
Indian Prime Minister Narendra Modi had inaugurated the activities for the #AzadiKaAmritMahotsav celebrations last year on March 12. Since then, various cultural, commercial and other activities have been organized. 
Indian Consul General Manish notes that 'Makar Sankranti' is celebrated on January 14.
This is a festival dedicated to the Sun God. Wikipedia notes: "It is observed each year the day Sun enters the Capricorn zodiac which corresponds with the month of January as per the Gregorian calendar. It marks the first day of the sun's transit into Makara rashi (Capricorn)."
According to Wikipedia, "Rangoli is an art form originating in the Indian subcontinent, in which patterns are created on the floor or a tabletop using materials such as powdered lime stone, red ochre, dry rice flour, coloured sand, quartz powder, flower petals, and coloured rocks. … Rangoli are usually made during Diwali or Tihar, Onam, Pongal, Sankranthi and other Hindu festivals."
Manish says: "I request all Diaspora, leaders of Indian community associations, yoga teachers, Hindi teaching schools and associations and their children to participate in the Rangoli making competition.  Due to Covid-19 pandemic restrictions on social gatherings, we are organizing this competition online."
You are invited to join the competition by taking a picture of your 'Rangoli' and emailing it at: cul.vancouver@mea.gov.in. The competition is open only to residents of BC, Alberta, Saskatchewan, Yukon and the Northwest Territories. While sending a photo of your 'Rangoli', include your contact details (address, email, cell phone number) so that a certificate could be sent to you.
Entries should be submitted latest by 5 p.m. on January 14.
The best five 'Rangolis' will announced winners of the competition and will receive an 'Appreciation Certificate' from the Consul General of India.