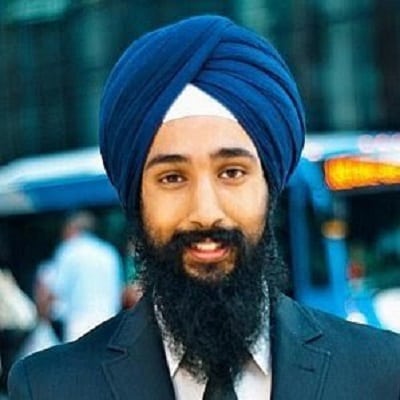 THE World Sikh Organization of Canada welcomed Wednesday's announcement by the Ontario Government to exempt turbaned Sikh motorcyclists from helmet requirements as of October 18.
Last week, MPP Prabmeet Singh Sarkaria introduced a bill to amend the Highway Traffic Act to exempt turban wearers from helmet requirements, but the government said Wednesday it would provide the exemption through a regulation.
Ontario becomes the fourth province in Canada to exempt turbaned Sikhs from motorcycle helmet requirements, alongside British Columbia, Manitoba and Alberta. Sikhs in Ontario had long called upon the Ontario government to provide the exemption.
In 2010, the WSO intervened in the R. v. Badesha case where Baljinder Singh Badesha challenged Ontario's motorcycling helmet requirements for Sikhs. Though Badesha's appeal was unsuccessful, the court said in its decision that nothing precluded the government from voluntarily providing turbaned Sikh riders with the exemption.
WSO President Mukhbir Singh said: "We welcome today's announcement by the Ontario government. The helmet exemption for Sikh motorcyclists in Ontario has been a long time coming and follows similar exemptions across the world and even in Canada that have been in place for decades. Creating an exemption for Sikh motorcyclists allows them to ride their motorcycles without having to compromise with the requirements of their faith. There has been no impact on road safety due to the exemptions for Sikh riders in British Columbia, Manitoba and Alberta. Any increased safety risk by declining to wear a helmet is borne directly by the individual making the choice to do so. While not everyone may agree with the decision to wear a turban instead of a helmet, giving Sikhs the right to make that decision reflects the importance of freedom of religion and choice to us as a society"