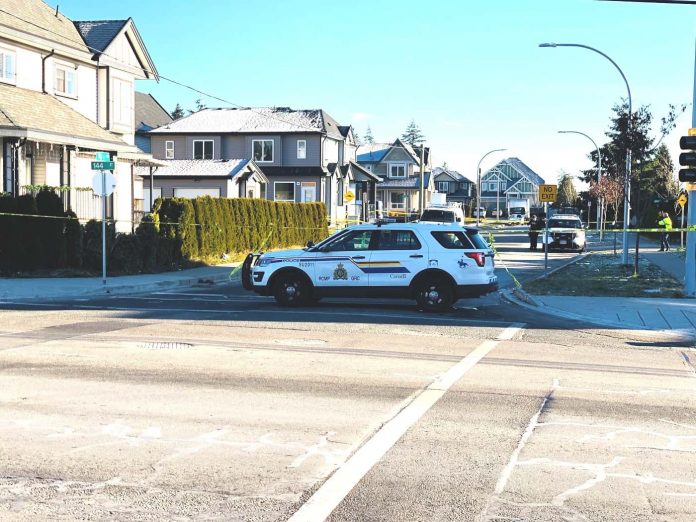 ON Friday (December 7) at approximately 1:30 a.m., the Surrey RCMP attended a residence in the 7000-block of 144A Street after Surrey Fire Service and BC Ambulance Service reported they had attended to the residence for a medical call and located a dead adult victim inside with injuries consistent with foul play.
The area surrounding the scene has been cordoned off for an undetermined amount of time.  The Integrated Homicide Investigation Team (IHIT) has been called and will be working in partnership with the Surrey RCMP.
Police are currently in the evidence gathering phase and say that no further information will be provided at this time.
Anyone with information regarding this investigation can call the IHIT Information Line at 1-877-551-IHIT (4448) or email at ihitinfo@rcmp-grc.gc.ca.  Should you wish to remain anonymous, contact Crime Stoppers by phone at 1-800-222-TIPS (8477).