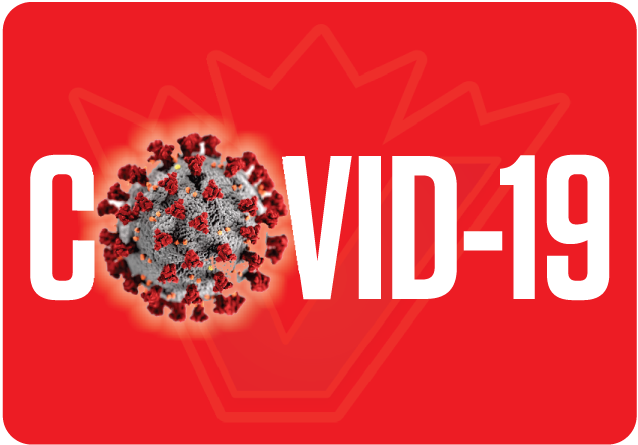 PROVINCIAL Health Officer Dr. Bonnie Henry and Health Minister Adrian Dix on Friday announced: "Over the last two reporting periods, we have had a total of 84 new cases of COVID-19, for a total of 147,705 cases in British Columbia. This includes: 49 new cases from June 30 to July 1 and 35 new cases in the last 24 hours.
There have been two new COVID-19 related deaths, for a total of 1,756 deaths in the province.
As of Friday, 78.7% of all adults in B.C. and 77.5% of those 12 and older had received their first dose of a COVID-19 vaccine. In addition, 35.2% of all adults in B.C. and 32.9% of those 12 and older have received their second dose.
In total, 5,124,693 doses of Pfizer-BioNTech, Moderna and AstraZeneca COVID-19 vaccines have been administered in B.C., 1,526,711 of which are second doses.
Of the new cases, 21 are in the Vancouver Coastal Health region, 36 are in the Fraser Health region, 25 are in the Interior Health region and two are in the Northern Health region. There are no new cases in the Island Health region.
There are currently 729 active cases of COVID-19 in the province and a further 145,200 people who tested positive have recovered. Of the active cases, 99 individuals are currently hospitalized, 30 of whom are in intensive care. The remaining people are recovering at home in self-isolation.
There is one new outbreak at Royal Inland Hospital (Interior Health). The outbreak at Glenwood Seniors Community in the Fraser Health region is now over.
Henry and Dix added: "Our thoughts are also with those who have lost loves ones to the dangerous heat wave that continues to affect people and communities throughout the province. The BC Centre for Disease Control and the provincial health officer are committed to working with the BC Coroners Service in reviewing the deaths related to the extreme heat to ensure we are prepared as best possible to prevent deaths in future heat waves in B.C.
"COVID-19 is not the only emergency our province is facing. With rising temperatures and an unprecedented heat wave comes increased wildfire risk, and we are already seeing signs of a difficult wildfire season ahead for our communities.
"Wildfire smoke can affect your health, especially for those who are more vulnerable, including seniors, young children, those with pre-existing chronic health conditions and people who are pregnant. To learn about how you can protect your health this wildfire season, see: http://www.bccdc.ca/health-info/prevention-public-health/wildfire-smoke
"Please remember to reach out to family, friends or neighbours who may need a helping hand in the weeks to come. And remember to take care of yourself by staying hydrated and cool as temperatures rise in the weeks ahead."