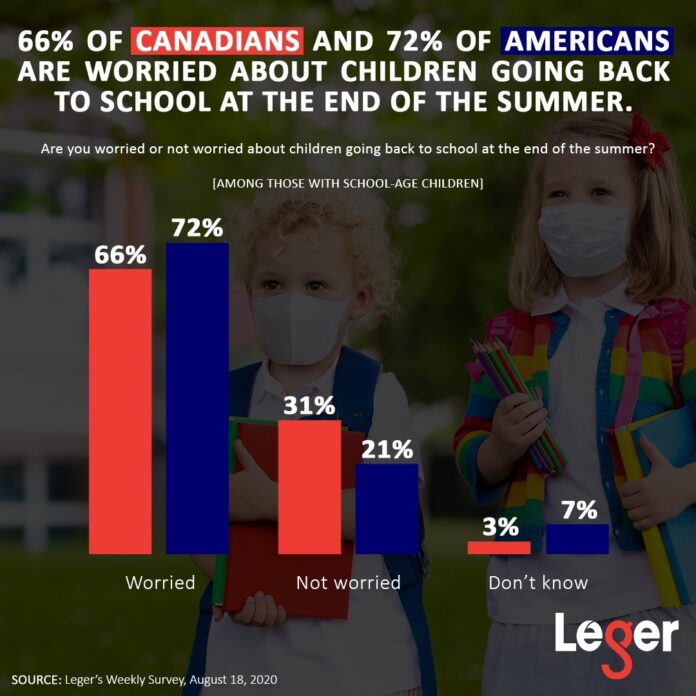 BACK TO SCHOOL DURING THE PANDEMIC
Asked to parents of school-age children
44% of Canadians and 39% of Americans say their children are nervous and anxious about returning to school, while 41% and 46% respectively say that their children are looking forward to it.
66% of Canadians and 72% of Americans are worried about children going back to school at the end of the summer.

COVID-19
61% of Canadians are afraid of contracting COVID-19, an increase of 6 percentage points since last week.


U.S. PRESIDENTIAL ELECTION
54% of Americans have a good opinion of Joe Biden and 58% of Americans have a bad opinion of Donald Trump.
In terms of being Joe Biden's running mate, 51% of Americans think that Kamala Harris is a good choice.