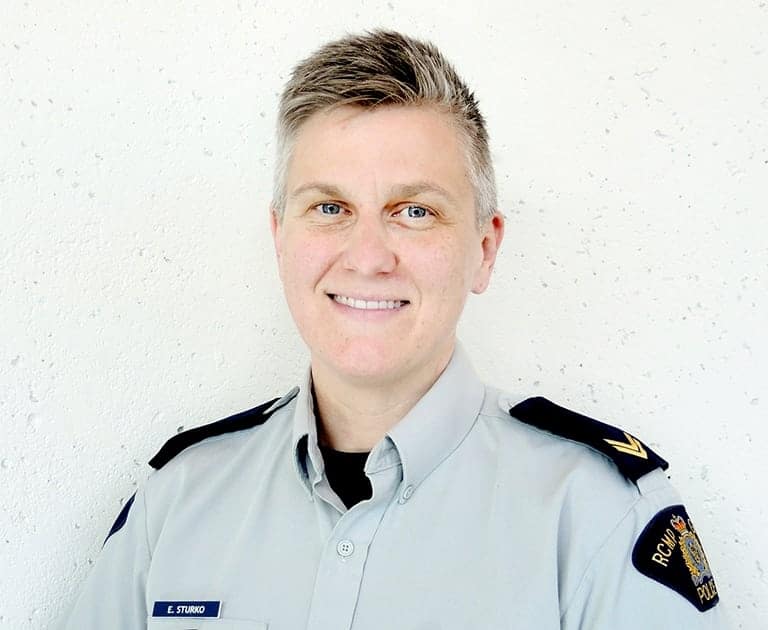 EVEN as they continue to investigate the mail ballot registration allegations, Surrey RCMP are appealing to any potential victims to contact police directly in order to expedite the investigation.
To date, the Surrey RCMP have only received third party allegations of any wrongdoing in the election process.  No individuals have come forward to the Surrey RCMP to say that they have been victimized in any matters related to the voting process.
Surrey RCMP investigators have received a total of 72 mail ballot registration applications from Surrey's Chief Elections Officer as a result of some noted irregularities in them. Investigators are reviewing each of these application forms and following up with each registrant to ensure the legitimacy of each application and whether or not the irregularities were as a result of an innocent error on the part of the applicant.
The Surrey RCMP is asking anyone who believes they have been or may have been victimized or unduly coerced for votes or personal information for voting purposes, to report it directly to the police through our new dedicated phone line for this investigation at 604-599-7848.
"It is extremely important that we receive first-hand complaints from any individuals who may have been victimized so we can properly investigate these incidents," said Cpl. Elenore Sturko. "We understand the time-sensitivity of this situation and have dedicated a significant number of resources and a new tip line to this investigation so the citizens of Surrey can be confident in the election process."
Surrey RCMP said that as noted by Chief Elections Officer, Anthony Capuccinello Iraci, during the City of Surrey's press conference on October 1 the election has not been compromised as no ballots were sent out by mail and the mail ballot process has been amended to further protect the integrity of the election.
The VOICE's report on Tuesday:
SURREY RCMP told The VOICE on Tuesday that they have prioritized their investigation into alleged voting fraud in the municipal election.
The City of Surrey's Chief Elections Officer Anthony Capuccinello Iraci, told the media on Monday that some of the 160 applications his office had received from voters who wanted to vote by mail were found to be suspicious when they reviewed them last week. He felt there was some unlawful activity taking place. When they contacted the Ministry of Municipal Affairs last Friday about this, they were told to contact the RCMP.
Sgt. Chad Greig told The VOICE that the Chief Elections Officer "raised some concerns of possible unlawful activity in the mail ballot registration process."
He added that because the matter was time sensitive, "this review and investigation have been prioritized by our Investigative Services Section."
Punjabi journalist and Wake Up Surrey organizer Gurpreet (Lucky) Singh Sahota had claimed last week that several people had complained that they were being pressured by their boss or some relative to participate in the fraud scheme. He estimated that as many as 15,000 votes could be cast in this fraud scheme that involves misuse of absentee ballots.
Wake Up Surrey filed a complaint with the RCMP and posted their concerns online on Friday and encouraged people who knew anything about this fraud scheme to contact the RCMP. Mayoral candidates over the weekend all condemned the fraud scheme and called on the RCMP to take action.