BY RATTAN MALL
"Raj has just conducted himself with dignity and fairmindedness"
AS Raj Chouhan was acclaimed as Speaker for the 42nd Parliament of the Legislative Assembly of British Columbia on Monday, Moe Sihota, the first South Asian MLA and the first South Asian cabinet minister, told The VOICE: "It's a little surreal and very amazing."
Chouhan is the first individual of South Asian heritage to be elected Speaker in British Columbia or in any Canadian parliamentary jurisdiction.
He was first elected as the member of the legislative assembly for Burnaby-Edmonds in 2005 and was re-elected in 2009, 2013, 2017 and 2020. He served as Deputy Speaker from 2017 to 2020 and as Assistant Deputy Speaker from 2013 to 2017.
Sihota said: "When you've been a member of the Legislature, you understand the significance of the Speaker's Office and you understand that the Speaker is an individual who has the confidence of all honorable members. It's a very unique position and it takes a unique personality to be able to hold that office and Raj has just conducted himself with dignity and fairmindedness, and as a result, he has the confidence of all members and in earning that confidence."
He pointed out: "He's made history!"
Both Moe Sihota and former B.C. Court of Appeal justice and attorney general Wally Oppal were especially invited to attend the historic event at the B.C. Legislature.
When I asked Sihota what he personally felt about Chouhan, he noted: "He's man who's very true to his values."
He elaborated: "It's a remarkable story: comes from India in the 1970s, works in a farm … and hard labour, because like so many immigrants, [it's] the only way you can start off – but sees the necessity of providing rights to farm workers and then creates a farm workers union; sees racism and creates an organization to combat racism."
He added: "That's how we got to know each other during the 1980s, because he would often invite me to come and speak at their farm workers rallies or their anti-racism events. So I have known him for a long time. I had the privilege of appointing him to the Labour Relations Board. So I got to see the evolution of the human being from his activism with farm workers to the judicious nature of his work on the Labour Relations Board and so, in my mind, he's a man who lives the value that he teaches."
Then Sihota noted: "I think again it's another symbol of the fact that we as a culture are taking our place in society and because he's done well, he's lifts up the entire community and people's perception of us."
OPPAL told The VOICE that Chouhan's election as Speaker was "fantastic," noting that this was the first time a person of South Asian heritage had occupied that position.
Wally said: "It's a special place to be a Speaker of the House and he deserves it. He's got a good record for public service. "
Wally noted that Chouhan always had a passion for social justice and he organized the farm workers. He said Chouhan had been in the House since 2005 and added: "I think it's good that they recognized him and appointed him as the Speaker. He's well respected by all MLAs and he will need that in order to achieve some kind of fairness and order in the House."
LABOUR Minister Harry Bains told The VOICE: "It's a proud moment, especially for all of us South Asians who were not even allowed to come to this country a long time ago and those who were here weren't even allowed to vote and purchase property in different parts of the Lower Mainland. "
He added: "And what a journey for my dear friend Raj Chouhan from an immigrant to this country to become the Speaker of the B.C. Legislature. And it was this Legislature building where laws were being made to keep people that look like us outside of Canada, outside of British Columbia, and now, one of those is occupying the highest chair in the Legislature."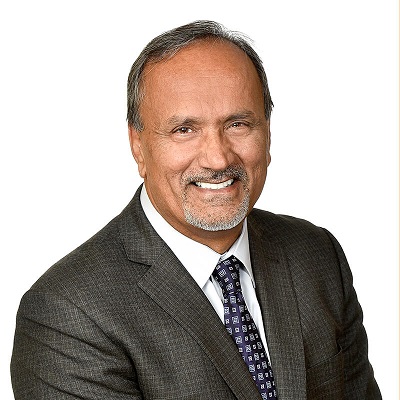 Bains noted: "It's a proud moment, it's history in the making, we've come a long way, but we still have a way to go."
Asked how he felt personally about Chouhan, Bains replied: "I have known Raj since the '70s and he's so dedicated to the cause of the working people and human rights and justice for all. He has worked all of his life dedicated to that cause and I couldn't be prouder to be his friend."
CHOUHAN said: "I am truly grateful to have been entrusted with this role by all members of the legislative assembly. As a proud member of the Indo-Canadian community, I am tremendously proud of this historic occasion and honoured to continue my public service in this new role."
The election of a Speaker takes place on the first sitting day after a provincial general election or when the position becomes vacant. The Speaker presides over all sittings of the legislative assembly, ensures Standing Orders are applied equally and fairly, and protects the rights of all members of the legislative assembly to participate in parliamentary proceedings.
Chouhan will chair the all-party Legislative Assembly Management Committee and oversee the legislative assembly administration.
Chouhan has served as Official Opposition critic for labour, human rights, multiculturalism and immigration, according to his official profile.
Chouhan immigrated to Canada in 1973. As a student in India, Raj was actively involved in student union activities. Upon his arrival to Canada, he was greatly impacted by the plight of other immigrant workers and the wide disparity between the rich and poor in a prosperous country. This contributed to his ongoing advocacy for community and social justice for workers.
Chouhan is the founding president of the Canadian Farmworkers' Union and served as the director of bargaining for the Hospital Employees Union for 18 years. He also served as a member of the Labour Relations Board of B.C. and the Arbitration Bureau of B.C.
A founding member of the B.C. Organization to Fight Racism, Chouhan has worked relentlessly in promoting human rights and racial equality. He has served as the vice-president of B.C. Human Rights Defenders since 2003. He has taught courses on human rights, the B.C. Labour Code and collective bargaining since 1987. He has also travelled across Canada to give seminars and attend conferences that raise the awareness of issues such as racism, poverty, worker rights and discrimination.
Chouhan continues to support organizations in his community and has helped to promote diverse programs including neighbourhood safety, refugee assistance and health and wellness programs for seniors.