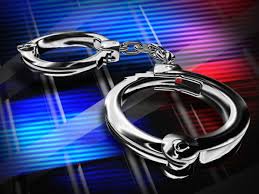 Chandigarh (PTI): Punjab Police on Sunday claimed to have arrested two young men who were allegedly radicalized and funded by their foreign-based handlers, including Sikhs for Justice legal adviser Gurpatwant Singh Pannun, to carry out hate crimes in the state.
Another person has been arrested for allegedly supplying weapons to the two persons – Dharminder Singh alias Commando Singh (21) and Kirpal Singh (26) – to carry out hate crimes on the orders of their handlers, a police spokesperson said.
The arrests came as a US-based Khalistani group affiliated to Sikhs for Justice issued a video threat to Punjab Jail Minister Sukhjinder Singh Randhawa for opposing its "referendum" on creation of a separate homeland for Sikhs, the spokesperson said.
The threat was tweeted by Pannun, apparently in response to Randhawa's reported criticism of the referendum in Canada and the United States.
The minister had said that the people "pitching for Khalistan from their cosy confines were playing with the sentiments of innocent Sikhs in India and they had no knowledge of the reality in Punjab."
The police, which took a serious view of Pannun's video threat, initiated a probe into the matter to ascertain the SFJ legal advisor's links with the two persons arrested in Harpura Dhandoi village near Batala city, the spokesperson said.
The duo have confessed to being motivated and financed by Pannun, along with Paramjit Singh Pamma (UK), Mann Singh (UK), Deep Kaur (Malaysia), to carry out violent acts with an aim to gain publicity in the media for the ISI-sponsored secessionist campaign in Punjab, the spokesperson said.
The arrests happened during an investigation into the torching of two liquor vends on May 31 in Harpura Dhandoi and Panjgrian villages, the spokesperson said.
The accused told the police they were indoctrinated on social media platforms such as Telegram and WhatsApp. They had been asked to spray-paint "Referendum 2020" and torch liquor vends and government properties during the 'Ghallughara' week.
One .32 caliber revolver was seized from Dharminder Singh and a .30 caliber pistol from Kirpal Singh. Posters relating to the "referendum" and spray paint bottles were also seized from them.
The spokesperson said Dharminder Singh's interrogation led to the arrest of Ravinder Singh alias Raja, who provided weapons to Dharminder Singh about 40 days ago.
The weapons were to be used for committing hate crimes.
Police investigations revealed that Dharminder Singh had been working in the Territorial Army in January 2016 (Unit: 105 TA Rajputana Rifles) in New Delhi, where he received basic training for nine months, including in using firearms.
Kirpal Singh is from Fatehpur-Nawanpind village in Tarn Taran.
"The arrests nailed Pannun's lie that SFJ's Sikh Referendum 2020 campaign for self-determination did not have any room for violence, and that SFJ or its leaders were not funding any terrorist activity in Punjab. It has also proved that SFJ continues to exploit and use poor and gullible youth of Punjab as cannon fodder to promote its secessionist campaign in Punjab through commission of violent acts," the spokesperson said.
Also, the arrests come two months after Nawanshehar police arrested four youths for allegedly planning to torch a liquor vend in Gunachaur village in Sadar Banga, Nawanshehar.
During investigation, they said they were working on the orders of Malaysia-based Deep Kaur and Pakistan-based Fateh Singh. These operatives had also been tasked by Pannun to put referendum banners during Mohali IPL match to give publicity to the 2020 campaign, the spokesperson added.