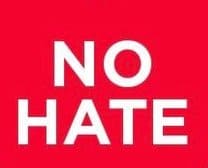 THE South Asian community in Ontario is shocked and embarrassed after Arjun Choudhari, 33, of the City of Markham was charged by investigators with the York Regional Police Hate Crime Unit and the #5 District Criminal Investigations following several hate-motivated incidents targeting East Asians in Markham.
On March 16, York Regional Police received a report regarding an assault that occurred at approximately 2 p.m., in the area of Pillar Rock Crescent in Markham. The victim had been outside walking when a suspect ran up behind her and hit her in the back with an object.
Through the investigation, officers located additional victims and linked five other incidents that occurred between January and March to the same suspect. All of the victims are East Asian and investigators believe that the incidents were hate-motivated.
Investigators identified the suspect and on Monday, March 22, he was arrested and has been charged with assault with a weapon, three counts of assault and two counts of criminal harassment.
Markham Mayor Frank Scarpitti in a statement said: "I am deeply disturbed and disgusted by the recent criminal acts by an individual against members of our Asian community, and I strongly condemn all forms of racism towards any cultural group."
He said: "Markham is home to the largest outdoor Asian festival in Canada, Taste of Asia, and one of the largest Chinese diasporas in Canada." He added: "One person's actions do not reflect our community."
Scarpitti said: "All of us stand in support of our Asian community when they face hate and discrimination."