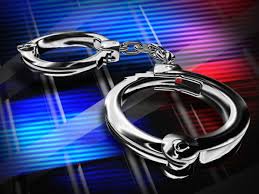 CHARGES have been approved after Vancouver Police arrested two men last week for allegedly tampering with automated teller machines, which resulted in users' cards getting trapped and their PINs recorded.
Vancouver Police received information in early May from the Scotia Bank that a number of ATMs in Vancouver had been manipulated to temporarily disable their security features. Suspects typically entered the ATM vestibules at night, set up a discreet camera to capture a customer's PIN, and then placed a cover over the card reader to prevent the card from ejecting at the end of the transaction. They also took additional steps to remove the customer service contact information on the machines, so customers would need to leave before making contact with the bank.
"It appears these people are a part of a group making their way across Canada from Ontario to B.C. Our investigators are following up with other police agencies to see if there are any links that could help with unsolved files," said Constable Jason Doucette on Thursday. "If your card gets stuck in a bank ATM, please be patient, and don't leave until you receive clear directions from bank staff."
Detectives from the Vancouver Police's Identity Theft Unit identified four suspects believed to be involved in the sophisticated operation. All four were arrested during a May 18 search warrant at a residence on Aquarius Mews near Pacific Boulevard. Two were charged with fraud-related offences and are in custody. The other two were released pending further investigation.
Catrlin Virgil Diugu, 37, has pled guilty to his charge, and 33-year-old Liviu-Marius Dogariu has been charged with possessing a device to obtain computer service, and is scheduled to appear in court next on June 5.
Anyone who has fallen victim to this scam is asked to contact their bank and make a report with their local police.