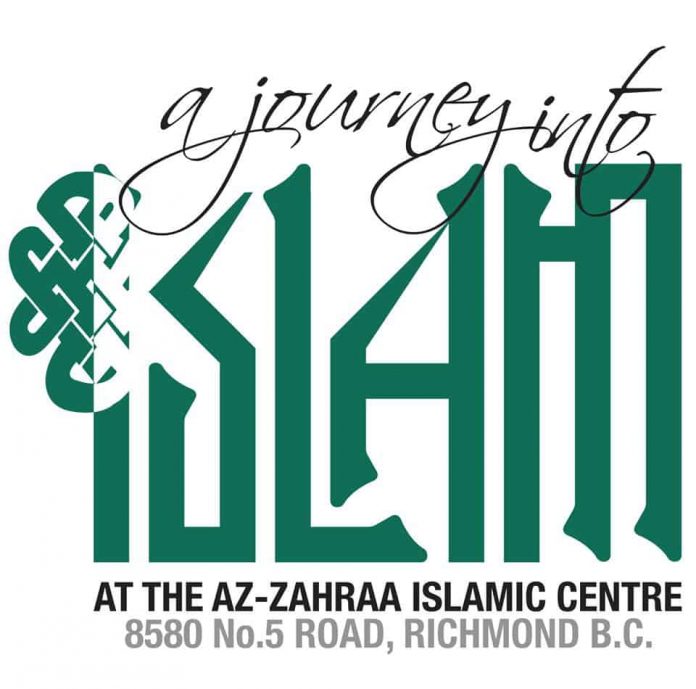 THE Az-Zahraa Islamic Centre will once again be opening its doors for the eighth annual, youth-organized "A Journey Into Islam" event on Saturday, January 26 beginning at 5:30 p.m. at 8580 No. 5 Road, Richmond.
This exhibition has attracted over 300 guests each year, including community leaders, professionals, RCMP members and local politicians. The evening will begin with a demonstration of prayer, followed by dinner and keynote speaker Fatemah Meghjee.
Visitors will then have a chance to view a range of exhibits about Islamic principles, receive tours of the Centre, and have an opportunity to engage with followers of the faith in a comfortable environment where guests are welcome to ask questions and establish a fruitful dialogue with members of the Muslim community.
The intention of the event is to provide an opportunity for guests to become familiar with Islam and the Muslim community, and to clear misconceptions about important aspects of the religion – including jihad, the Qur'an, and hijab. There will also be exhibits on Islamic dietary restrictions, the pilgrimage to Mecca, an Islamic Art Museum showcasing a range of artistic objects, calligraphy, etc., and much more.
The theme of this year's event is 'Women in Islam.' Women have historically played a critical role in the development and expansion of the religion of Islam, and continue to play an ever-important role in Islamic society today. This year, the organizers hope to explore the crucial role of women in Islam, from the inception of the faith all the way to modern times. The event will also showcase Muslim women throughout history that have acted as community leaders and advocated for change in their societies.
For more information and to register, visit www.ajourneyintoislam.org