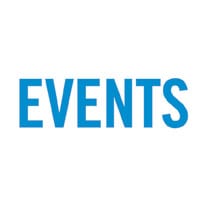 (These are FREE listings. Submit your event at EditorVoice@gmail.com)
Miri Piri Nagar Kirtan: Stem Cell & Blood Donor Drive
Raffle event for BC Children's Hospital at Surrey's Miri Piri Nagar Kirtan (Sikh Parade) on Saturday, July 28 at Guru Nanak Sikh Temple, 7050 120th Street, Surrey. An independent community fundraiser in support of BC Children's Hospital. Joban Bal is a UBC student from Surrey and founder of One Blood For Life, a volunteer youth group that promotes blood and stem cell donations. One Blood For Life has organized a Miri Piri stem cell and blood donor drive, and 65-80 of its volunteers will take part in the parade that is expected to welcome 30,000-40,000 people. Nearly 80 South Asian youth are working together with law enforcement and other community figures to extend a positive message before the end of summer on the need for blood and stem cell donors. The parade starts at 9 a.m. at the Guru Nanak Sikh Gurdwara and for approximately four hours will proceed onto 70A Avenue, and go along 124 Street from 70A Avenue to 66th Avenue, then back around on 124A Street down along 70A Avenue, back to the main stage at the Gurdwara. The event will continue at the main park until the evening.
Surrey: Newton Days
Saturdays: July 28. Time: 12-4 p.m. Location: The Newton Grove, 13730 72nd  Avenue. Free for all ages. More info: http://www.newtonbia.com/newton-days/  Complete with craft and farm market, kids crafts, face painting, free BBQ, henna, Science World, music, petting zoo, mini golf; Newton Days has something for everyone. Open to the community, nearly everything will be free. Back again this year, $5 Farm Vouchers to redeem at the farmers' market; find them at the Newton BIA photobooth.
Honda Celebration of Light
A ton of activities during the three-day festival – July 28, August 1 and August 4 – featuring fireworks by South Africa, Sweden and South Korea. Located at Second Beach in Stanley Park, this free all-ages area will feature live music, food trucks, sponsor activations, a site-wide liquor license activities for the entire family with the Honda Canada area and the RE/MAX Family Zone. The free concert will feature talents like Jully Black, Five Alarm Funk and Busty and the Bass. Rhythm will fill the air all day on each of the three days leading up to the fireworks show high above Metro Vancouver. The best of Vancouver's food truck scene will be lined up along Beach Avenue. Make sure to keep your eyes in the skies as all three nights of the festival will feature the Pete McLeod Airshow dazzling the crowd above English Bay.  On Saturday, August 1, before Sweden's fireworks performance, the Pete McLeod Airshow will also be joined by the Canadian Forces Snowbirds. For a full schedule, event details and tickets visit www.hondacelebrationoflight.com.
Kids Play Foundation: U13 Flag Football Tournament 
On Sunday, July 29, the Kids Play Foundation in partnership with BC Lions will host a Flag Football Tournament at Tom Binnie Park, 13458 107A Avenue, Surrey (next to the BC Lions practice facility). From 10 a.m. to 1 p.m. Kids under 13 will compete in a one-day tournament, and currently, there are over 60 students registered from Surrey, North Delta, and Abbotsford. Hundreds of friends and family are expected to turn up to support the kids. With the overrepresentation of youth involved in drugs, gangs, and crime in the Lower Mainland, The Kids Play Foundation has been focusing on providing them with a positive constructive outlet through sports. Contact: Kal Dosanjh at 604-619-1064 or Kiran Toor at 778-320-6540.
South Asian Seniors: Bingo
Vedic Senior Parivar Centre of Vedic Hindu Cultural Society Surrey invites South Asian adults / senior members and non-members to come and play bingo for the sake of entertainment  and make some new friends on Sunday, July 29, 2-3:30 p.m., at Shanti Niketan Hall of Lakshmi Narayan Hindu Temple, 8321 140th Street, Surrey. Bring just $2 with you for two games. Members will explain the game to you. Tea and light snacks will be served. Contact Surendra Handa, Coordinator, at 604-507-9945 for more information.
Movies Under the Stars
Every Saturday in August (4, 11, 18, 25) at Holland Park (13428 Old Yale Road, Surrey).Entertainment starts at 5 p.m., movies begin at dusk. This all-ages event is free for everyone to attend. All you need are your lawn chairs and blankets to cozy up while enjoying the film. There will be free popcorn courtesy of Prospera Credit Union. Attendees are encouraged to arrive earlier to find a good spot and to enjoy the pre-show entertainment. Starting at 5 p.m., there will be fun activities before the movie begins. The lineup starts with Ferdinand on August 4 as you follow the adventures of a giant bull with a big heart. On August 11, witness the hype about Coco and how it won an Academy Award for Best Animated Feature Film. The magic continues on August 18 where you will be charmed by the comedic Paddington 2. End the month with Wonder on August 25, an inspiring story about compassion and acceptance.
Tall Ships Return To Blaine
History will come alive in Blaine this August as the tall ships Lady Washington and Hawaiian Chieftain return to Blaine Harbor Marina for the second time in 2018. The tall ships, part of the Aberdeen-based nonprofit Grays Harbor Historical Seaport, sail the waters of the Pacific each year offering educational programs, free deck tours, and sailing excursions. From August 4-5, the ships will be docked at Blaine Harbor Marina (235 Marine Drive). The tall ships are open to the general public for ticketed Adventure Sail and Battle Sail events. For the seasickness-prone but curious, stationary dockside Vessel Tours are available daily for a $5 suggested donation. The boats can also be chartered for private events including weddings and workplace team builders. For directions and schedule information, call (800) 200-5239.
Monsoon Festival of Performing Arts
August 9-19 in Vancouver and Surrey, with a spotlight on South Asian theatre. During a span of 11 days, festival highlights include: Anita Majumdar's critically acclaimed, one-woman play, The Fish Eyes Trilogy (Toronto), which has toured internationally; Paneet Singh's site-specific show based on historical events, The Undocumented Trial of William C. Hopkinson (Vancouver); an Industry Series featuring staged readings, development workshops in dramaturgy, playwriting, directing, acting, movement, and postshow talkbacks. Tickets: Free to $40 at monsoonartsfest.ca
Wanted: Gently Used Indian Clothing!
Clean out your closet: Donate your gently used Indian fashions that you aren't using anymore. Win Prizes: For every saleable (saleable condition requires item to be in good condition, and free from any rigs, stains, tears, missing buttons or attachments, or other damage) item donated, you will; receive one ballot for a chance to win one of many raffle prizes. Prizes include but are not limited to spa visits, restaurant vouchers, bottles of wine, cash cards and more. Early Bird Draw: August 7. Final Draw: September 10. Support local charities. Make a difference: Your donations will help generate proceeds for local charities at an Indian inspired fundraiser in Burnaby in the Fall of 2018. Proceeds raised will be allocated to the Surrey Food Bank, Burnaby Neighbourhood House, and the Cameray Child and Family Services to improve lives in our community. Help the environment and let us find a new home for your well-loved clothes. We Pick Up: Minimum 5 items per pickup. If you do not have 5 items, combine with a friend. Please bag or box your itesms before we arrive. Remember to label it with your name, phone number, and email address to ensure your prize ballot. To arrange a pickup or for more information, contact Renu Goodenough at 604-992-7368 or rbhushan98@hotmail.com
Mahatma Gandhi Annual Student Award
The Mahatma Gandhi Annual Student Award was established at Simon Fraser University in 2007 through the contributions of the Institute for the Humanities at SFU, the Thakore Endowment, and the India Club. The purpose of this award is to recognize and honour those SFU students who, in the spirit of Gandhi's work, have been active in voluntary community service in areas related to peace, justice, and human rights. Voluntary service may include any voluntary service that contributes toward the betterment of the human condition: health-related and caring services, literacy and training programs, peer group assistance, work with peace organizations, social justice initiatives, community building services, anti-violence programs, anti-poverty programs, and local, national, and international programs that address issues related to peace, justice, and human rights. The Mahatma Gandhi Annual Student Award is valued at $1,500 and will be granted annually to a current or newly admitted full-time SFU student in good academic standing on the basis of demonstrated community service and leadership. Application deadline is August 31 of each year. Recipients will be recognized at the Gandhi Jayanti and, therefore, must be available for the garlanding (October 2 at 5:15p.m.) and award (October 3 at 6 p.m.) ceremonies. All applicants must meet the following criteria: * Be a new or current full-time undergraduate student at SFU. * Must be in good academic standing and have a minimum cumulative GPA of 2.00 at SFU. In the case that the student is a first-term or transfer student, he / she must possess an equivalent secondary school or college standing. * Registered in a minimum of 9 units of standard graded courses in the fall term. Applications must include: * A 1-page description of the student's volunteer work, which includes why the specific volunteer work was chosen, the student's experience as a volunteer, and the effectiveness or impact of their volunteer work. * At least one letter of reference (signed and sealed by the referee) from a person in the organization or group with which the student volunteered. * A resume that includes all of the student's paid and volunteer work to date. Applications are to be sent to: Institute for the Humanities, Attention: Huyen Pham, SFU Harbour Centre, Office #3150 – 515 W. Hastings Street, Vancouver, BC V6B 5K3. For more information about the history of this award and its past recipients, visit http://gandhijayanti.com/.
(For more events, visit the "Events" section of our website at voiceonline.com)