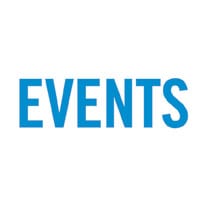 (These are FREE listings. Submit your event at EditorVoice@gmail.com)
Surrey Board of Trade
The Surrey Board of Trade inducted the following new and re-elected Board Directors and Officers on Wednesday, June 27 at their Annual General Meeting and Chair's Dinner: Stephen Dooley, SFU Surrey – Chair; Doug Tennant, Semiahmoo House Society – Vice Chair; Dr. Greg Thomas, G3 Consulting, Immediate Past Chair; Jay Rao, Exp Services Inc. (incumbent); Tammy Rea, TD Bank (incumbent); Rory Morgan, Hamilton Duncan; Jamal Khan, Jamal Khan Financial Group; Nazreen Mohammed, BDC.  Remaining Directors, with one more year as part of their term as a Surrey Board of Trade Director, are: Curtis Christopherson, Innovative Fitness; Baljit Dhaliwal, Focus College; Mandie LaMontagne, The Intueri Group; Balraj Mann, The BM Group of Companies; Dan Reader, Murray Latta Progressive Machine; Tako van Popta, McQuarrie Hunter LLP.
PICS Society
PICS Society Board of Directors for the year 2018-2019: Resham (Paul) Dosanjh – President;  Puneet Khaira – Vice President; Arvinder Bubber – Treasurer; Dr. Birinder (Tina) Purewal – Secretary; Dave Hans – Member at large;  Harry Kooner – Member at large;  Dr. Leena Jain – Member at large;  Parmjit Singh Boparai – Member at large;  Ranbir Manj – Member at large;  Satbir Cheema, CEO PICS – Officer .
2018 Baisakhi Open World Cup
International Punjabi Golf Tournament: June 29-30 at Northview Golf & Country Club, Surrey. Hosted by the International Punjabi Gold Association of America, the Baisakhi Open is an annual golf tournament organized in true Punjabi spirit bringing together golfers from the diaspora worldwide. This year, the tournament will be held in Surrey at the Northview Golf & Country Club on June 29 and 30. The tournament is open to all and is organized in support of a local charity, the Indo-Canadian Friendship Society of BC (ICFSBC), that brings clean water, sanitation, wastewater management, and underground sewers to villages in Punjab, India to improve health and wellbeing. Tickets to golf in the two-day tournament cost $500, which includes meals and entertainment in the evenings. Non-golfers looking to join the fun can attend the June 29 dinner for $100, which will include cocktails, a meal, entertainment, and a silent auction in support of the ICFSBC.  For more information and to register, visit: http://www.baisakhiopenworldcup.com/ The Baisakhi Open is still open for sponsorship. If your business is interested in supporting the tournament, call Jasvinder Singh (Jolly) Dhaliwal at 604-551-0014.
Canada Day at Canada Place
Features Citizenship Ceremony, Armed Forces, Innovation Zone, Music and Entertainment Performances, Country Star JoJo Mason and a two-barge fireworks show on Sunday, July 1 at Canada Place, Downtown Vancouver (Venue includes indoor and outdoor spaces at Canada Place, Jack Poole Plaza and surrounding city streets). 10-11 a.m.: Citizenship Ceremony (Hall A, 999 Canada Place). 11 a.m.-5 p.m.: Zones and Actvities: – Main Stage: Terrific musical acts and dance performances that reflect the talent and diversity of Canada itself, like Kutapira, Early Spirit, En Karma, Wild Moccasin Dancers, and many more. – Canadian Forces Zone (Hall B): Incredible displays and interactive exhibits that honour Canada's Army, Navy, and Air Force. This Zone will include search and rescue displays, a CF-18 cockpit, tactical armoured patrol vehicle, firefighting tent, Canadian Ranger display and a climbing wall. – Innovation Zone: The Innovation Zone provides a peek into the future through displays, exhibits, and inspirational talks from some of the most interesting and forward-thinking organizations around. – Coast Capital Savings Youth Zone: Located on the North Point of Canada Place, this zone will feature a lineup of fantastic music from artists including Weaves, Casinos, Leisure Club, JP Maurice, Tourist Company, and Sister Says. It will also include fun activities, airbrush tattoos and more. – Canada On Screen: Inspiring videos from the National Film Board of Canada and Just for Laughs. 5-6 p.m.:  Main Stage Feature Performance. JoJo Mason: A rising star with several top 10s on the Billboard Canada Country chart. 10:30-10:50 p.m.: Fireworks Show. Vancouver's only two-barge simultaneous pyrotechnic extravaganza, viewable from Vancouver's waterfront and the North Shore, with tickets (and best viewing) available at the family-friendly Fireworks Viewing Zone at Canada Place. More info: https://www.canadaplace.ca/events/canada-day/
Surrey Canada Day
July 1, 10 a.m.-11 p.m., at Bill Reid Millennium Amphitheatre, corner of 176th Street and 64th Avenue, Surrey. Canadian singer-songwriters Serena Ryder and Brett Kissel will co-headline City of Surrey's annual Canada Day celebration. Presented by Coast Capital Savings, this year's free family-friendly event—featuring an amusement park, all-ages activities and full concert lineup—is expected to be the largest Canada Day event in Western Canada.
South Asian Seniors: Canada Day
Vedic Senior Parivar Centre of Vedic Hindu Cultural Society Surrey invites South Asian adults / senior members and non-members to join us to celebrate Canada Day with Antakshari Songs Competition with Hindi songs on Sunday, July 1 at Shanti Niketan Hall of Lakshmi Narayan Hindu Temple, 8321 140th Street, Surrey. Tea and snacks will be served. Contact Surendra Handa, Coordinator, at 604-507-9945 for more information.
Pakistani Canadian Cultural Association
Picnic in the Park. Free event on Canada Day, Sunday, July 1, 1-7 p.m., at Crescent Park, South Surrey, 2610 128th Street. Entertainment, food, BBQ, beverages, free prizes for all ages. For more info: 604-721-0956. www.pccabc.ca
Surrey: Newton Days
Saturdays: July 7, 14, 21, 28. Time:12- 4 p.m. Location: The Newton Grove, 13730 72nd  Avenue. Free for all ages. More info: http://www.newtonbia.com/newton-days/  Complete with craft and farm market, kids crafts, face painting, free BBQ, henna, Science World, music, petting zoo, mini golf; Newton Days has something for everyone. Open to the community, nearly everything will be free. Back again this year, $5 Farm Vouchers to redeem at the farmers' market; find them at the Newton BIA photobooth.
2018 Pakistan Festival
Free event sponsored by Pakistani Canadian Cultural Association, Pakistani Canadian Women's Society, Consulate General of Pakistan Vancouver and Pakistani Youth Council. Featuring Fakhir Mehmood. A celebration of music, culture, fashion and cuisine of Pakistan on Sunday, July 8 at Vancouver Art Gallery, 750 Hornby Street, Vancouver.
SikhRI
SikhRI's second virtual session for teenagers as part of the Naujavan Sohji curriculum.  All registrations are open for Sidak 2018, to be held from July 22 to August 4 this year in Mission, B.C. Sidak is a two-week annual leadership program for adults (18–40 years old) organized by SikhRI that explores personal and panthic development through a Gurmat framework based in Bani, Tavarikh, and Rahit. Students can choose one of the three tracks available this year: * Sikhi 101 – introduction to Sikh history and fundamentals of Sikh theology, such as the interpretation of Asa ki Var. * Sikhi 201 – formulation of a Sikh stance on major contemporary issues through the lenses of Bani (wisdom), Tavarikh (history), and Rahit (lifestyle). * Gurbani 101 – familiarization with Guru Granth Sahib, its structure, grammar, symbolism, and themes. Due to high demand, Sikhi 101 track is full (waitlist only). http://www.sikhri.org/
Surrey Libraries: Young Adult Writing Contest
Surrey Libraries is now accepting entries from young Surrey writers to submit their work for cash prizes in the 31st annual Young Adult Writing Contest. The contest is open to youth born from 2000 to 2006, is free to enter, and young writers can submit entries once to each of the three contest categories: short stories, poems, and comics. Contest entries will be accepted until August 6. Cash prizes of $150, $125, $100 per category and age group are awarded. More details and Contest rules are available on the Surrey Libraries website at surreylibraries.ca.
Walk with the Dragon
S.U.C.C.E.S.S. Foundation: Walk with the Dragon is returning to Lumbermen's Arch at Stanley Park on Sunday, July 15. More than 5,000 people are expected to join the community event, which aims to raise $406,000 for S.U.C.C.E.S.S. programs and services that receive no or partial government funding and that benefit seniors, women, youth and families. The event will feature a special ceremony at which the S.U.C.C.E.S.S. Dragon will be "awakened" and lead participants on a seven-kilometre excursion around the Stanley Park Seawall. Participants may also choose to walk a three-kilometre route around Lost Lagoon. This year, the Walk will feature a large Kids Zone sponsored by RBC, with a bouncy castle, balloon-twisting artists and game booths. In addition, S.U.C.C.E.S.S. Foundation will partner with CHMB AM1320 for the third year for a radiothon on Saturday, July 14, from 8 a.m. to midnight.
Fusion Festival, Surrey
July 21 & 22, 11 a.m.-10 p.m., at Holland Park. Bringing together over 45 cultural and community groups from around the world and more than 150 artists and performers, the two-day festival, presented by Coast Capital Savings, will keep you busy throughout the weekend with live entertainment, food pavilions and interactive cultural activities. Don't miss headline performances from Walk Off The Earth and Ranjit Bawa.
Movies Under the Stars
Every Saturday in August (4, 11, 18, 25) at Holland Park (13428 Old Yale Road,  Surrey).Entertainment starts at 5 p.m., movies begin at dusk. This all-ages event is free for everyone to attend. All you need are your lawn chairs and blankets to cozy up while enjoying the film. There will be free popcorn courtesy of Prospera Credit Union. Attendees are encouraged to arrive earlier to find a good spot and to enjoy the pre-show entertainment. Starting at 5 p.m., there will be fun activities before the movie begins. The lineup starts with Ferdinand on August 4 as you follow the adventures of a giant bull with a big heart. On August 11, witness the hype about Coco and how it won an Academy Award for Best Animated Feature Film. The magic continues on August 18 where you will be charmed by the comedic Paddington 2. End the month with Wonder on August 25, an inspiring story about compassion and acceptance.
(For more events, visit the "Events" section of our website at voiceonline.com)