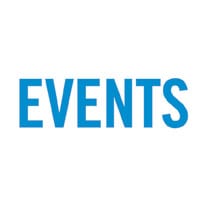 (These are FREE listings. Submit your event / announcement at EditorVoice@gmail.com)
Burnaby South Federal Riding Candidates' Discussion
Burnaby South federal riding candidates to discuss the future of CBC and Canadian democracy in the age of Facebook. Vancouver – Friends of Canadian Broadcasting with support from Media Democracy Days and the Simon Fraser University School of Communication will host a by-election candidates' forum on the question: Can Canada survive Facebook? The event is open to the public and the media. Candidates whose parties are represented in the House of Commons have been invited to participate as follows: • Jay Shin, Conservative Party of Canada (participation confirmed) • Richard T. Lee, Liberal Party of Canada (participation confirmed) • Jagmeet Singh, New Democratic Party of Canada (participation confirmed) • Laura Lynn Tyler Thompson, People Party of Canada. Linda Solomon Wood, CEO and Editor-in-Chief of Canada's National Observer will moderate the forum. When: Wednesday, February 6 from 7 to8:30 p.m. (doors open at 6:30 p.m. Where: Grand Villa Delta Burnaby Hotel, 4331 Dominion Street, Burnaby. Why: Canada's information ecosystem is dominated by Facebook, and other American tech monopolies. They trade in misinformation and promote extremism – polar opposites of Canadian decency and democracy. Yet Facebook and the like are completely unregulated in Canada. Our government permits them to operate outside of Canadian law. They pay next to no taxes here. And they enjoy special tax treatment that effectively subsidizes the price of their products with $1.6 billion in public funds. The deliberately inflammatory content these unregulated platforms broadcast undermines Canadian values of trust, co-operation, compromise, and safe communities. Meanwhile, after nearly 30 years of budget cuts, CBC is ill-equipped to fight back with truthful, trustworthy Canadian journalism. And private media outlets are on the brink of extinction. Can our democracy survive if credible, professional, Canadian journalism is displaced by the likes of Facebook? Democracy is under threat around the world. This will be a debate about what the federal government can and should do to stand up for Canada in these trying times. "This is a critical moment in the history of Canadian democracy", says Friends' executive director, Daniel Bernhard. "Friends welcomes the candidates' perspectives on how smart regulation and trong public service media like CBC can keep our democratic tradition alive."
Museum of Surrey Punjabi Exhibition: Public Input
Museum of Surrey is gearing up to feature Punjabi stories of Surrey as its first major community-led exhibition in the new feature gallery. This dynamic cultural showcase will run October 2 to December 22, shining a spotlight on the unique story of the Punjabis here in Surrey. In addition to having exhibitions, programs and events that attract visitors from all over the province, the recent 15.7 million-dollar expansion allows for the facility to be a 'people museum' – a community hub that celebrates the people and communities of Surrey. The Museum encourages Surrey Punjabis to be part of history in the making by adding their input to the exhibit. Community sharing sessions will be held throughout the city in January and February for people to share stories and photos of personal objects to be considered for display. The remaining info sessions are scheduled as follows: * February 1, 1– 5 p.m., Guildford Town Centre Mall * February 5, 9 a.m. – 1 p.m., Newton Senior Centre, Room 3 * February 10, 9 a.m.–1 p.m., Grandview Aquatic Centre classroom * February 17, 12–4 p.m., Museum of Surrey, Program Rooms 1 and 2. Contact email Colleen Sharpe, curator of exhibits, at colleen.sharpe@surrey.ca or call 604-592-6959 for more info.  The site, located at 17710 56A Avenue in Surrey, is also home to Heritage Square, where the Anderson Cabin, 1881 Town Hall and Anniedale School are situated. Free admission to Museum of Surrey is sponsored by the Friends of the Museum and Archives Society.
George Mackie Library: Our North Delta
Join us on Saturday, February 2 from 2 p.m.-3:30 p.m. at the George Mackie Library for an historical tour of your community.  Have you ever wondered how the places, schools and streets you are so familiar with got their names? Who were the people associated with these names? At Our North Delta: North Delta's Historic Places and People, find out where people first lived in North Delta and where the first trails and roads were. * Return to the George Mackie Library on Saturday, February 9 from 2-3:30 p.m. for the second session of Our North Delta: Annieville's Fraser Fishing Fleet. At the end of the 19th century folk said that there were so many salmon in the Fraser River that you could walk across on the backs of them. Fishermen arrived at Annieville, many from Norway. Canneries were built and employed people from many nations. Come and hear the story of the Fraser Fishing Fleet. These two sessions are presentations by members of the North Delta Advisory Group for the Delta Heritage Society.
South Asian Seniors: Bingo
Vedic Seniors Parivar Center of Vedic Hindu Cultural Society Surrey invites South Asian adults / senior members as well as non-members to come and play bingo for the sake of entertainment  and make some new friends on Sunday, February 3, 2-3:30 p.m., at Shanti Niketan Hall of Lakshmi Narayan Hindu Temple, 8321 – 140th Street, Surrey. Bring only $2 to play 2 games. Members will explain the game to you. Tea and light snacks will be served. Contact Surendra Handa, Coordinator, at 604-507-9945 for further details.
2019 Surrey Interfaith Pilgrimage
The 5th Annual Surrey Interfaith Pilgrimage starts at the Thien Ton Buddhist Temple, 17192 – 96th Avenue, at 9:30 a.m. on Sunday, February 3. The 16 km route winds its way across Surrey stopping at diverse houses of worship along the way. This year, the pilgrimage will conclude at the KPU Surrey Campus, with an address by the KPU Elder-in-Residence, Lekeyten. Lunch is provided by Gurdwara Brookside, 8365 140th Street, Surrey, at approximately 12:45 a.m. The pilgrimage concludes at approximately 5:30 p.m. with the closing ceremony at the KPU Surrey campus. Other stops along the route are Fleetwood Christian Reformed Church, Northwood United Church, Laxmi Narayan Mandir, Canadian Singh Sabha Gurdwara, and Surrey Jamea Masjid. Pilgrims are welcome to join or leave the pilgrimage at any point along the way. Pilgrims must be self-sufficient for all additional food, water and transportation. The event is free and all are welcome. For general information on the Surrey Interfaith Council and other World Interfaith Harmony Week events in Surrey, visit www.surreyinterfaith.ca.
Dark Shades Music Video
Saint Solder and Rozsa launched their latest project – a music video for "Dark Shades" with a song addressing the disturbing realities of domestic abuse. Video link: https://www.youtube.com/watch?v=f_rBq4LOHts.  This production was successfully funded by a kick-starter campaign and CreativeBC grant.   The video was filmed and produced in Canada with an all Canadian cast and crew. Dark Shades in now available on all platforms.
Pacific National Exhibition
The Pacific National Exhibition is calling for new food and product vendors to apply to be a part of the 2019 Fair at the PNE. Along with its share of mini donuts and cotton candy stands, the PNE prioritizes a range of healthy options including fresh fruit and salad stands, protein shake vendors and freshly grown vegetables from its Chef's Garden. Submissions will be evaluated on a number of criteria: * Uniqueness of food * Presentation and quality of food * Level of high-volume food vending experience (restaurants welcome) * Use of locally sourced products * Sustainable business practices. Beyond food, the PNE is also seeking applications for marketplace vendors. The Fair at the PNE prioritizes vendors who are selling innovative, quality products that can enhance guest experiences. Those wishing to submit a vendor application should visit: https://www.pne.ca/exhibiting-space/ For more information about the 2019 Fair at the PNE, visit: www.PNE.ca.
Muriel Arnason Library: Year of the Pig
Celebrate the Year of the Pig at Muriel Arnason Library on Saturday, February 9, 2-3 p.m. Everyone is invited to join the library staff and some special artists to celebrate the Lunar New Year. Come and enjoy the Chinese dance and music, displays, make a craft and a lucky envelope, and taste some New Year's foods. This is a free, drop-in program. All supplies are provided. Muriel Arnason Library is located in the Township of Langley Civic Facility at 20338 65th Avenue. Phone: 604-532-3590.
Newton BIA: Notice of AGM
Annual General Meeting of 2019 and elections for next year's executive positions. All businesses and property owners within the Newton BIA area are invited to attend (no charge). Coffee and light refreshments will be served throughout. 11:30 a.m. – Doors open. 11:30 a.m.-12 p.m. – Registration / Networking. 12 p.m. – Annual General Meeting. Location: Newton Cultural Centre, 13530 72nd Avenue, Surrey. When: Thursday, February 21, 11:30 a.m.-1 p.m. Registration is required. Call for nominations: Being involved in the Newton BIA is a highly rewarding and fun experience which provides members with an opportunity to engage with peers, professionals and the community. Nominating for a Board Member position shows your willingness to be a crucial part the Newton BIA team for 2019. You are committing to attend a minimum of one Board meeting a month. Nominations are now open. Nomination deadline is February 11. You are required to be present at the AGM in order to be voted in.
Enhanced Settlement Services for Women (ESSW) Program
The Enhanced Settlement Services for Women (ESSW) Program at MOSAIC in Surrey is available for vulnerable newcomer women living in the Surrey area. Services include: basic counselling support; information and orientation; information on rights; referrals; monthly educational workshops. All Surrey newcomer women are welcome to the ESSW free monthly workshops from 10 a.m.-12 p.m.: * Family Law: February 19 * Self-Care: March 18 at #200-7134 King George Boulevard, Surrey. Phone: 778-591-9334, ext 193. Contact Torfeh: tjahanbakhsh@mosaicbc.org. Women only group. Bring your ID for registration. Bus tickets and light refreshments provided. Interpretation Services available (to be booked in advance). * Sometimes the settlement process can be hard on families, and newcomer women may find themselves faced with challenges and/or in an unhealthy relationship. A Woman's Support Worker can provide: comprehensive intake and needs assessment; basic counselling and emotional support; information and orientation; referrals to community services; monthly topical workshops. To learn more about the free and confidential services, call and speak to the Women's Support Worker, Torfeh Jahan, at 778-591-9334, ext. 193. Location: #200-7134 King George Boulevard, Surrey.
Dhahan Prize Submissions
Submissions are now open for the Dhahan Prize, the world's signature prize in Punjabi literature. Authors who have published novels or short story collections in 2018 in either of the Punjabi scripts, Gurmukhi and Shahmukhi, are invited to submit their works for the $25,000 CDN grand prize.  Two finalist prizes of $10,000 CDN will also be awarded.  The deadline for submissions is March 31. In addition to the Dhahan Prize Award, financial support will be provided to winning authors for transliteration and publication of their book into Gurmukhi or Shahmukhi scripts. Submissions will be accepted via the Dhahan Prize website, www.dhahanprize.com.  Eligible works of fiction must be received for review by March 31. For more information, visit www.dhahanprize.com or join the conversation on Twitter or Facebook. To submit, send an application to submissions@dhahanprize.com and mail three hard copies to: Dhahan Prize Book Submission, #1058 – 2560 Shell Road, Richmond, BC, V6X 0B8, Canada.
17th Annual Shakti Awards Nomination
The Shakti Awards are an opportunity for us to recognize these women, quite often the unsung heroes, and share their vibrant stories.  If you would like to nominate a woman that embodies Shakti, use the information below and email your nomination to shaktisociety2000@gmail.com no later than February 24. The Shakti Awards will be presented at the Shakti Awards Dinner Gala on Saturday, March 9 at Bollywood Banquet Hall at 6:30 p.m. We are expecting approximately 500 attendees. Tickets are $50 each. For tickets, donations and sponsorship enquiries, call 604-307-8796. Nominations must be submitted via email. Categories: Academic Achievement Award (High School or University / College student); Public Service / Volunteer Award; Business Entrepreneur Award; Artistic Achievement Award; Sports and Recreational Award; Resilience Award – A woman who has overcome adversity and has used her personal journey in a way to inspire and motivate others to be positive despite challenges and setbacks. * Nomination Information: Name; Age; Address, phone number(s) and email; Name, phone number and email of nominator; Brief summary of reason for nomination – how the nominee's accomplishments relate to the stated category, the impact of their role, and why they should be chosen to receive a specific award; Identify how the nominee will contribute to Shakti: Empowerment of Women, Children and Families Society.
Neha Kakkar in Vancouver
Neha Kakkar who recently regaled audiences worldwide with her stint as judge at the Indian Idol Season 10, is coming with all her popular songs at the Queen Elizabeth Theatre on Sunday, April 1. Accompanied by Indian Idol singer and talented Mumbai musicians with her latest Aankh Maare and Kaala Chashma and many more upbeat songs. Tickets available at www.vtixonline.com and www.kvpentertainers.com or call Kamal Sharma of Kamal's Video Palace and KVP Entertainers at (604) 833-1977 or (604) 592-9777.
(For more events, visit the "Events" section of our website at voiceonline.com)