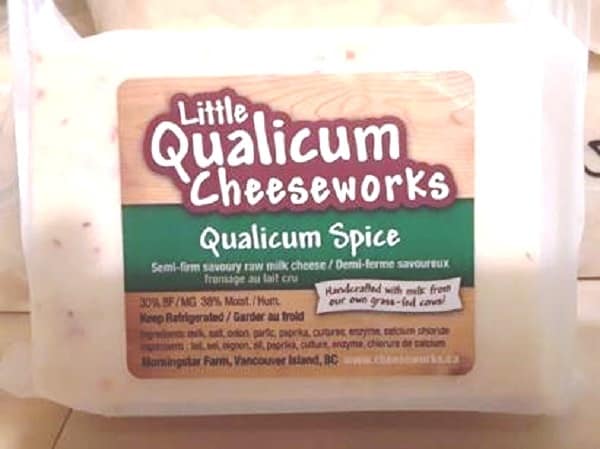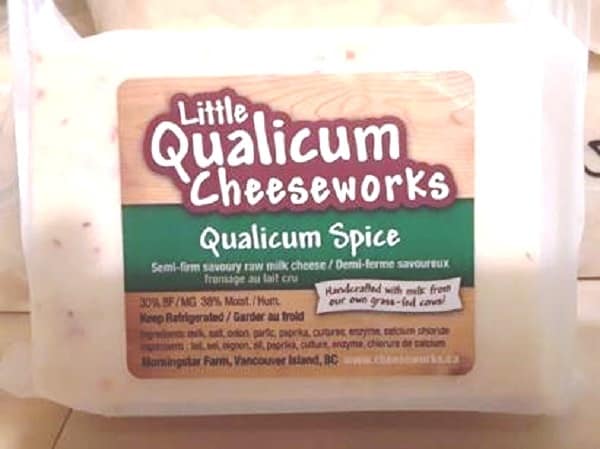 THE BC Centre for Disease Control (BCCDC) on Tuesday alerted British Columbians to discard or return to the place of purchase any Little Qualicum Cheeseworks' Qualicum Spice cheese that they currently have at home. Products in the marketplace have a best before date up to and including April 24, 2019.
Five people in B.C. have been affected by an E. coli outbreak between August and October. Qualicum Spice cheese samples were tested and found to be contaminated with E.coli. The investigation is ongoing to determine the source and extent of contamination.
Qualicum Spice is an unpasteurized cheese.  It is distributed throughout B.C. and sold in grocery stores, farmers' markets, wineries, restaurants and at the Little Qualicum Cheeseworks farmgate store. Little Qualicum Cheeseworks has voluntarily recalled the affected product.
Little Qualicum Cheeseworks produces several other types of dairy products. No other products are being recalled at this time and consumers do not need to discard them.
People who become ill from E. coli can have a wide range of symptoms. Some may have no symptoms and some may become seriously ill and be hospitalized. The following symptoms can appear within one to 10 days after infection:
severe stomach cramps
diarrhea or bloody diarrhea
vomiting
headache
little or no fever
If you have eaten this product but have no symptoms, there is no need to do anything. If you become ill after consuming this cheese:
Practice good hand washing with warm water and soap to prevent the spread of illness
Drink lots of clear fluids to stay hydrated
Anyone who has bloody diarrhea or is concerned about their symptoms should see a health care provider or call HealthLinkBC at 811
Antibiotics and anti-diarrhea medications should not be used to treat this infection unless prescribed by your health care provider
Learn more about E. coli infections: http://www.bccdc.ca/health-info/diseases-conditions/e-coli-infection