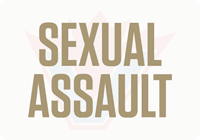 OTTAWA: The Ottawa Police Service Sexual Assault Section has charged three Ottawa men with sexual assault involving a 15-year-old female. The incident occurred on October 23 at approximately 10:30 p.m.
The female was assaulted by the men while at the residence of one of the males that she had met at a local shopping centre in the east end of Ottawa, and not permitted to leave. She managed to text a family member to alert them that she was in danger.
She later fled the apartment and got immediate assistance from frontline officers who were searching the area looking for her based on the information relayed by the family.
The men were charged on Friday and will be attending court for a show cause hearing on October 25.
Bile Mohamed, 27, Yusuf Yusuf, 30, and Ismail Moallim, 21, all from Ottawa, are jointly charged with the following:
Sexual assault with a weapon,
Sexual assault cause bodily harm,
Sexual assault as party to the offence,
Sexual interference,
Invitation to sexual touching,
Forcible confinement,
Conspiracy to commit an indictable offence.
Mohamed has also been charged with breach of probation, two counts of theft under, administer noxious substance, and uttering threats.
Yusuf has been additionally charged with obstructing justice.
Anyone with information regarding this investigation is asked to call the Ottawa Police Service Sexual Assault and Child Abuse Unit (Major Case Management) at 613-236-1222, ext.5760. Anonymous tips can be submitted by calling CrimeStoppers toll-free at 1-800-222-8477 (TIPS), or crimestoppers.ca.