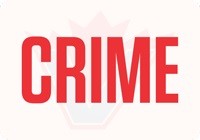 CLINTON Gascho, 54, of Surrey is facing charges related to the investigation of a shooting in Bridgeview which occurred on Victoria Day.
On May 18, Surrey RCMP began an investigation into an alleged shooting which took place at a residence in the 12900-block 111th Avenue. No one was injured in the shooting which initially resulted in four men being taken into custody (see previous release).
Three of the four men who were arrested at the residence were released and one man is now facing charges related to the investigation.
Gascho has been charged with assault with a weapon and assault causing bodily harm. He was brought before the court on May 19 and subsequently released from custody to appear in court at a later date.
"911 calls from several concerned citizens and a quick response from Surrey RCMP Frontline members ensured that this potentially volatile incident did not escalate," said Staff-Sgt. Kirk Duncan, General Investigation Unit Commander. "Members of the community continue to play a significant role in public safety, in this case leading to the timely apprehension of the suspect and the laying of charges."
The Surrey RCMP General Investigation Unit is continuing to investigate and is asking anyone with information about this incident to call the Surrey RCMP at (604) 599-0502.