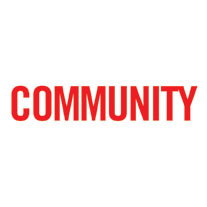 A $10,000 grant from CN will fund a domestic violence prevention program specifically geared towards Punjabi-speaking immigrant men. 
Courtyard for Men offers eight psychoeducational therapy group sessions in Punjabi with licensed counsellors who teach effective communication skills, coping skills for stress and the importance of boundaries. Participants also learn couple conflict resolution and emotional resilience techniques.
"COVID-19 and the resulting economic stress and forced proximity have exacerbated already precarious family situations; women and children can find themselves at further risk of violence," said Manpreet Grewal, Director of Multicultural and Immigrant Integration Services at Archway Community Services.
"We had a desperate need to continue programming where men could voluntarily learn skills to manage their own behaviour to work towards healthier families. Help came through the benevolence of CN. We're so grateful for their generous grant and recognizing the importance of preventative programming."
"The BC CN Community Board is proud to support Archway's Courtyard for Men program. The pandemic has identified an even greater need for respectful relationship counselling and teaching effective communication and stress coping skills to help men and their families," said Christy Clark, CN Community Board Chair. "Safety is a core value and this type of programming provides more people with the tools and mechanisms to feel safe".
Participants are referred through existing Archway programs and partner organizations if they are displaying inappropriate expressions of emotions during disagreements, using threats with family members or physical aggression.
"Because the participants have similar backgrounds they are able to better connect. They often have the same values, family dynamics and cultural connections that they can relate to and learn from each other. It's important to be able to offer services in Punjabi so they can fully participate in discussions," noted Palwinder Gill, a counsellor at Archway and one of the previous group facilitators. 
The Courtyard for Men program works with clients before they are in the criminal justice system and participation is voluntary.
"Because participation is voluntary, we actually find high engagement in these sessions, which is heartwarming as they're willing to learn and want a change," said Manpreet Brar, the program coordinator.
Previous sessions saw noticeable results in the ability of participants to self-regulate and a decrease in abusive and violent behaviour. The program counsellors also stay in touch with family members to ensure their safety throughout the sessions.
"This group helped me realize that I could change what I do to have a better relationship with my wife and family," said a client who wished to remain anonymous.
Courtyard for Men will begin at the end of September. Those who are interested in signing up can contact Manpreet Brar at 604-743-0404 or Manpreet.brar@archway.ca
CN Community Boards have been set up across CN's Canadian network as part of CN's commitment to help build safer, stronger communities across its network. A key focus of the community board is to support local, grassroots organizations with funding requests. To learn more or apply to CN's Community Board, visit https://www.cn.ca/en/delivering-responsibly/community/