COQUITLAM RCMP are appealing to the public for assistance after a vehicle rammed an occupied and fully-marked police vehicle during an interrupted break-and-enter.
While on routine patrol on Tuesday at 4:21 a.m., a Coquitlam RCMP officer interrupted a break-and-enter at the Shell Gas Station located at 2315 Pitt River Road in Port Coquitlam. One of the male suspects was observed leaving the store with items in hand, when they observed the nearby police vehicle. The suspect dropped the items, entered an awaiting vehicle and drove directly into the responding officer's vehicle.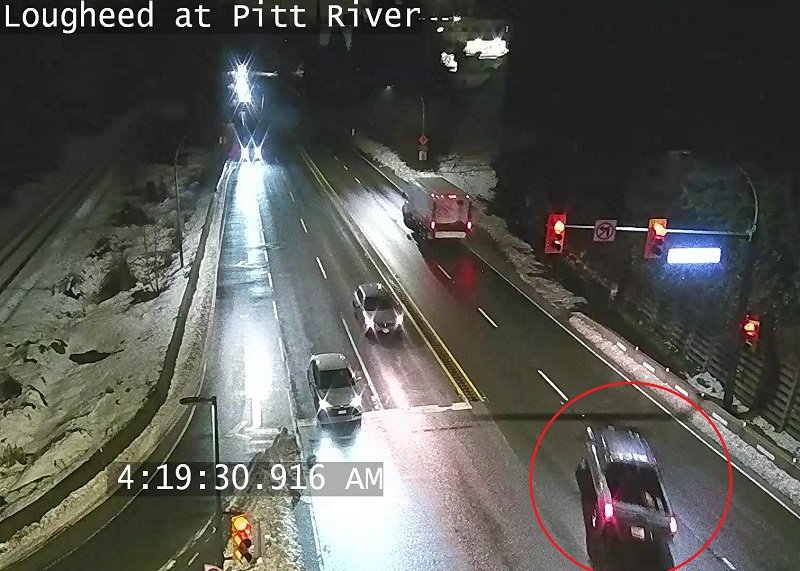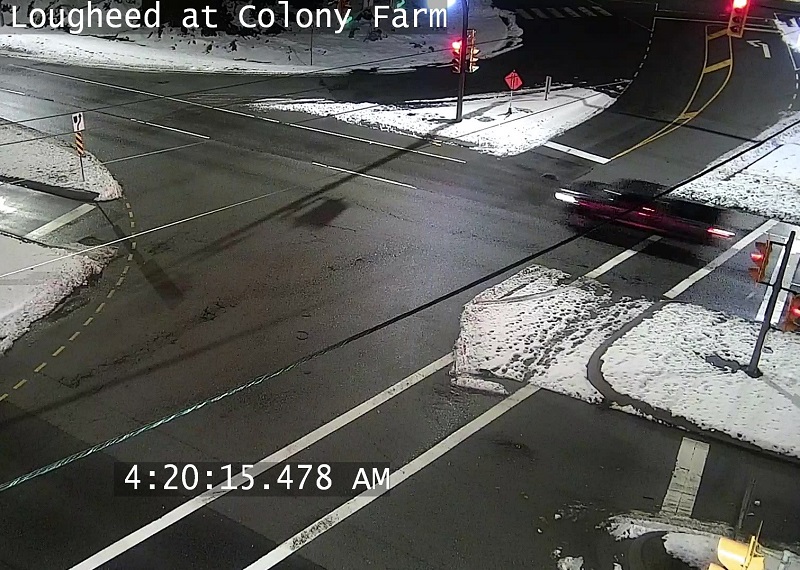 The two male suspects were observed wearing dark clothing and black masks.
They are believed to have been driving a grey newer-model Toyota Tacoma with significant front-end damage. The vehicle was last seen driving westbound on Pitt River Road in Port Coquitlam.
The officer was transported to hospital with non-life-threatening injuries.
"Police officers often encounter violent situations and put themselves at risk during the execution of their daily duties," said Inspector Darren Carr, Acting officer in charge of the Coquitlam RCMP, on Tuesday. "Our officers are diligently working to identify and locate the suspects responsible in this blatant disregard for public safety."
Police are seeking witnesses and video footage which include dash cam, cell-phone and CCTV video from the area of Shaughnessy Street and Pitt River Road between 4 a.m. and 4:45 a.m. on Tuesday, February 28.
Anyone who has any information, witnessed this incident or may have video footage is asked to contact the Coquitlam RCMP at 604-945-1550, and quote file number 2023-5410.