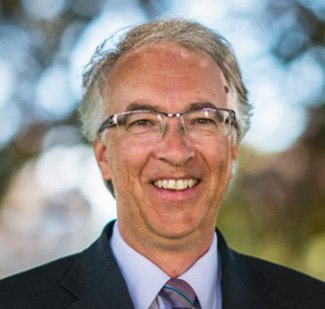 THE B.C. Liberals said on Wednesday that Premier John Horgan and the NDP continue to ignore the BC Liberals' calls for action as the forestry sector slides deeper into crisis. Despite an ever-growing list of shift curtailments and complete shutdowns of mill operations across the province, Finance Minister Carole James announced on Tuesday the NDP has ruled out any new funding to assist the province's forest sector – instead, offering only her sympathies to workers.
"The workers, families and communities suffering as a result of John Horgan's complete failure of leadership need tangible relief, not sympathy," said Forests, Lands and Natural Resource Operations Critic and Nechako Lakes MLA John Rustad. "John Horgan has sent out his finance minister to deliver the bad news and meanwhile, he won't even answer his phone. This is an insult to workers in my community who deserve better."
So far in 2019, there have been at least 88 weeks of operational downtime announced at various mill operations throughout B.C. In addition there are now five permanent closures, significant shift reductions and hundreds of millions of board feet curtailed.
Sympathies from Horgan and the NDP don't cut it. Hard-working B.C. families struggling to deal with this crisis deserve action, not words, added the B.C. Liberals.
A list of mill shutdowns and closures under the NDP in 2019
June 17
Chasm Sawmill (West Fraser) – Permanent Closure
100 Mile Lumber (West Fraser) – 1 Shift Reduction
June 13
Peace Valley Osb Mill (Louisiana Pacific) – Indefinite Closure
Taylor Pulp Mill (Canfor) – 5-Week Closure Notice
June 11
100 Mile House Osb Mill (Norbord) Indefinite Closure
June 10
Houston Sawmill (Canfor) – 4-Week Closure Notice
Plateau Sawmill (Canfor) – 4-Week Closure Notice
McKenzie Sawmill (Canfor) – 6-Week Closure Notice
Fort St. John Sawmill (Canfor) – 2-Week Closure Notice
Chetwynd Sawmill (Canfor) – 2-Week Closure Notice
Polar Sawmill (Canfor) – 2-Week Closure Notice
Prince George Sawmill (Canfor) – 2-Week Closure Notice
Radium Sawmill (Canfor) – 2-Week Closure Notice
Elko Sawmill (Canfor) – 2-Week Closure Notice
June 6
Saltair Sawmill (Western Forest Products) – 2-Week Closure Notice
Duke Point Sawmill (Western Forest Products) – 2-Week Closure Notice
Chemainus Sawmill (Western Forest Products) – 40-Hours Per Week Shift Reduction
June 5
Armstrong Division (Tolko) – 2-Week Closure Notice
Soda Creek Division (Tolko) – 2-Week Closure Notice
June 3
Vavenby Sawmill (Canfor) – Permanent Closure
Chetwynd Forest Industries (West Fraser) – 1-Week Closure Notice
Quesnel Sawmill (West Fraser) – 1-Week Closure Notice
Williams Lake Sawmill (West Fraser) – 1-Week Closure Notice
Pacific Inland Resources (West Fraser) – 1-Week Closure Notice
Fraser Lake Sawmills (West Fraser) – 1-Week Closure Notice
May 31
Surrey Sawmill (Teal Jones) – 4-Week Closure Notice
TFL46 Honeymoon Bay – Second Growth Harvesting Shutdown
May 30
Aspen Planers Lumber Mill (Aspen Planers) – 1 Shift Reduction
May 28
Castlegar Sawmill (Interfor) – 20-Million Board Feet Curtailment
Adams Lake Sawmill (Interfor) – 20-Million Board Feet Curtailment
Grand Forks Sawmill (Interfor) – 20-Million Board Feet Curtailment
May 23
Armstrong Division (Tolko) – 2-Week Closure Notice
Soda Creek Division (Tolko) – 2-Week Closure Notice
May 16
Chasm Sawmill (West Fraser) – 2-Week Closure Notice
100 Mile Lumber (West Fraser) – 2-Week Closure Notice
May 10
Quest Wood Sawmill (Tolko) – Permanent Closure
Kelowna Division (Tolko) – 1 Shift Reduction
May 1
Fort St. James Sawmill (Conifex) – 4-Week Closure Notice
Mackenzie Sawmill (Conifex) – 3-Week Closure Notice
April 25
Castlegar Sawmill (Interfor) – 20-Million Board Feet Curtailment
Adams Lake Sawmill (Interfor) – 20-Million Board Feet Curtailment
Grand Forks Sawmill (Interfor) – 20-Million Board Feet Curtailment
April 24
All B.C. Dimension Mills (Canfor) – 100-Million Board Feet Curtailment
March 8
Alberni Sawmill (Western Forest Products) – 4-Week Closure Notice
January 31
Fort St. James Sawmill (Conifex) – 3-Week Closure Notice
January 30
Vavenby Sawmill (Canfor) – 6-Week Closure Notice
Houston Sawmill (Canfor) – 1-Week Closure Notice
Mackenzie Sawmill (Canfor) – 1-Week Closure Notice
January 14
Chasm Sawmill (West Fraser) – 3-Week Closure Notice
100 Mile Lumber (West Fraser) – 3-Week Closure Notice
Chetwynd Forest Industries (West Fraser) 3- -Week Closure Notice