PREMIER John Horgan, Sheila Malcolmson, Minister of Mental Health and Addictions, and Dr. Bonnie Henry, Provincial Health Officer, on Wednesday issued a statement on the five-year anniversary of drug-related overdoses being declared a public health emergency in British Columbia, saying: "Today, people in every community throughout the province hold sorrow in their hearts for loved ones lost, as we mark the sombre five-year anniversary of British Columbia's overdose emergency.
"As we grieve the more than 7,000 people who have died by overdose since the public health emergency began, we reaffirm that we cannot – and will not – allow this tragedy to continue.
"Before the COVID-19 pandemic began, overdose deaths had declined for the first time since 2012. The pandemic set us back with a disruption in the supply chain for illicit drugs, making them highly toxic and unpredictable, in addition to increased isolation. Tragically, more people died by overdose in 2020 than ever before in our province's history.
"After seeing deaths come down in 2019, we know what public health measures can work to turn this crisis around. We have accelerated our Province's overdose response exponentially over the past four years – and we will do more in 2021 and beyond.
"In addition to expanding proven, life-saving measures – such as supervised consumption sites and making naloxone widely available – we are building up treatment and recovery services, adding new beds around the province, and trailblazing first-in-Canada solutions like prescribed safe supply, nurse prescribing and taking action on decriminalization.
"British Columbia is the only province that has taken the important step to declare a public health emergency, despite this being a national crisis. We are working urgently to make complex, groundbreaking changes within B.C.'s health care system to evolve how we approach and treat people living with addictions.
"Changes of this scale take time, but we are working tirelessly to keep moving forward while saving as many lives as possible. We send our most heartfelt condolences to all those who are grieving today and every day. We won't stop working until we build the comprehensive system of mental health and addictions care that people in British Columbia deserve."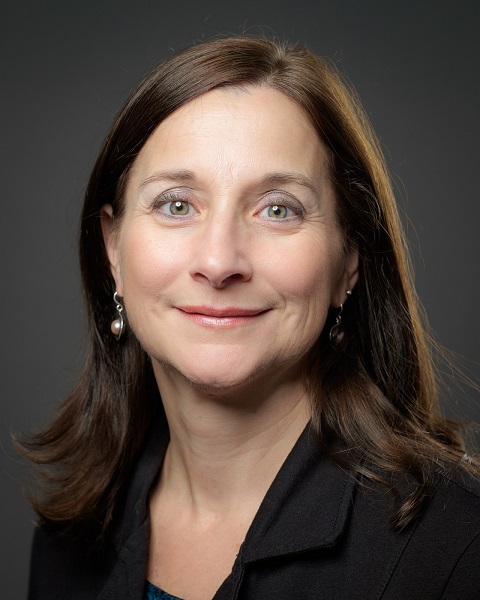 LISA Lapointe, Chief Coroner, BC Coroners Service, said: "Today, we remember and grieve the thousands of people who have lost their lives in B.C. due to a toxic illicit drug supply. I extend my heartfelt condolences to all of those who have lost a beloved family member or friend as a result of the unscrupulous and profit-driven illicit drug market. The tragic loss of these thousands of individuals underlines the urgent need for a substantial shift in our provincial and national response to problematic substance use."
She noted that the public health emergency was first declared by then-provincial health officer, Dr. Perry Kendall, on April 14, 2016. That action marked the first time the provincial health officer served notice to exercise emergency powers under the Public Health Act and made B.C. the first province to take that kind of action in response to deaths due to illicit drug toxicity.
In the following years, despite a number of actions taken at various levels of government, the province has continually set new records for illicit drug toxicity deaths. A new record high was set in 2020, with 1,724 lives lost in B.C. An additional 329 deaths took place in the first two months of 2021.
"While the COVID-19 pandemic has shown us how, as a province and a nation, we can mobilize and achieve incredible things together, it has also revealed a sadder truth – some dangers evoke more community concern than others," Kendall said. "There is a stark and dreadful contrast in how we as a society have responded to the two public health emergencies. 2021 is the year to stop temporizing and take the necessary steps to put an end to this tragedy."
While virtually no area of the province has been spared from the opioid crisis, First Nations communities have been particularly impacted. The First Nations Health Authority (FNHA) reports between January and May 2020, 89 First Nations individuals died in B.C. due to illicit drug toxicity – a 93% increase compared to the same period in 2019. During that period, 16% of all drug toxicity deaths in B.C. were Indigenous people, who account for just 3.3% of the province's population.
"The data underscores the immense toll that illicit drug toxicity is having on the lives of Indigenous people and their communities in B.C.," said Dr. Shannon McDonald, acting chief medical officer, FNHA. "That the opioid crisis continues to wreak havoc on Indigenous people five years after the B.C. government's declaration of a public health emergency on opioid use is a clear indication that there is still much more to be done to resolve this tragic public health issue."
Lapointe said, "I am encouraged to hear governments at all levels resolving to address substance use and the terrible toll of this health challenge in a meaningful, evidence-based and compassionate manner. It is my sincere hope that, five years from now, we will look back with gratitude at the courageous and innovative steps taken to end this crisis."
BC Liberals called on the provincial government to finally deliver a seamless mental health and addictions system, complete with affordable and accessible treatment options.
"Tragically, more than 7,000 British Columbians have lost their lives to an overdose since the public health emergency was first declared in 2016, and our condolences go out to the families who are left mourning loved ones," said Trevor Halford, BC Liberal Critic for Mental Health and Addictions. "The weight of parallel pandemics has been severe throughout our province and more lives have been lost to overdoses in the past year than any other since the crisis was first declared. This government has been in power for four out of the five years of the crisis and, tragically, we are still left waiting for them to deliver a comprehensive mental health and addictions system to help save more lives."
The most recent data from the B.C. Coroners Service shows B.C. recorded an average of 5.5 deaths per day in February 2021, demonstrating the continuing trend of rising numbers of overdose deaths over the last year. Overdose deaths in 2020 were up 74 per cent over 2019.
"The overdose crisis has only continued to worsen over the last year as greater isolation, an increasingly toxic drug supply and reduced services continue to have a severe impact on British Columbians," said Halford. "John Horgan and the NDP needs to urgently commit to a plan for a comprehensive mental health and addictions system – one that isn't just reactionary or offering services that are too little too late. It isn't enough to just invest in harm reduction and safe supply, we need a system that also invests in prevention, treatment, and enforcement and works to ensure people have access to appropriate care and supports necessary for recovery."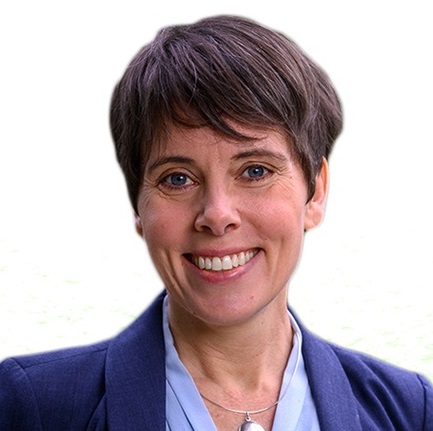 BC Green Party Leader Sonia Furstenau said in a statement: "In the last five years we have tragically lost over 7,000 beloved British Columbians to drug overdoses and poisonings. Many, many families and friends have been grieving the loss of their loved ones and the best way we can acknowledge the pain, suffering, and the people left behind is to do a better job at preventing future deaths.
"This anniversary occurs in a time where a record number of people are dying from a poisonous drug supply. We understand that those who we have lost have died from bad drug policy, not just bad drugs.
"The B.C. Green Caucus will continue to advocate for compassionate, evidence-based policies that treat those who use drugs as people and their addictions as part of the systemic issues of stigmatization, insufficient mental health supports, inequality, lack of housing, and insufficient wraparound services. We will continue to hold government to their promise to decriminalize simple possession and to expand safe, regulated supply. Government needs to urgently invest in treatment and non-stigmatized support for people who use drugs.
"We are five years overdue for a significant change in policy that treats addictions as a health care issue, not a criminal one. The COVID-19 pandemic has quietly worsened this crisis, and we cannot afford to lose any more ground in the fight for non-stigmatized, accessible, and long-term support for people who use drugs."
THE BC Nurses' Union said it is observing the five-year anniversary since the province declared the opioid crisis as a public health emergency and is offering its condolences to the friends and family members of the thousands who have tragically lost their lives.
BCNU has been an advocate for preventive health care policies long before the province declared the opioid crisis a public health emergency in 2016.
BCNU President Christine Sorensen called on the government to take immediate steps to address the tragic loss of life occurring daily throughout the province.
"BC's nurses see the effects of the toxic drug supply public health emergency every day, including during the COVID-19 pandemic," said Sorensen. "They continue to work tirelessly to provide care while this province manages two public health emergencies. It's time the government provides more effective solutions to address this epidemic."
BCNU called for increased investments in harm reduction services like safe consumption sites, better access to safe supply such as prescribed pharmaceutical alternatives, province-wide investments in mental health, treatment and recovery services, and ending the criminalization of people who use drugs.
BCNU said there have been steps in the right direction. It recently welcomed a new provincial public health order that authorizes registered nurses and registered psychiatric nurses to prescribe pharmaceutical alternatives to toxic street drugs, to separate more people from the poisoned street drug supply to save lives. Two years ago, BC's provincial health officer released a report calling for the decriminalization of people who use drugs. BCNU said it is entirely in agreement with the recommendations in the report.
Tragically, more than 1,700 lives were lost in 2020 due to toxic drugs and the crisis has only worsened in 2021. The first two months of 2021 saw a record number of drug toxicity deaths. According to the provincial government's current numbers, so far this year, 88 percent of drug toxicity deaths occurred inside (58 per cent in private residences and 30 percent in other residences including social and supportive housing, SROs, shelters, and hotels and other indoor locations).
"Harm reduction is an important emergency response, but it fails to address the toxicity of the drug supply or reframe the way drug use is approached," said Sorensen. "Decriminalization is the only long-term approach that will save lives and stop the devastating toll this crisis is having on communities across BC and the country."