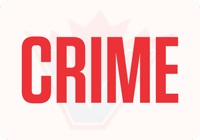 ON Tuesday, January 31 at 8:47 p.m., Abbotsford Police patrol officers responded to a robbery in progress at a local gas station located in the 3200-block of Mount Lehman Road. A lone man entered the store, produced a firearm, and fled after obtaining money and store merchandise.
Although extremely shaken, the store clerk was not injured. The Abbotsford Police's Major Crime Unit has taken over this investigation and is in the early stages of this investigation, working at developing a suspect description from video in the area.
Investigators seek witnesses and dashcam footage from anyone travelling in the area between 7 p.m. and 9 p.m. If they have any information that may be related to this investigation, they are asked to contact the Abbotsford Police Department at 604-859-5225.