THE Komagata Maru Memorial, located on the waterfront in Coal Harbour, was defaced with graffiti — "No more Fiat build on Bitcoin – Tom" — last weekend.
The incident came to light when Jindi Singh, National Director, Khalsa Aid Canada, tweeted on Sunday: "I've just been sent these images. The Komagata Maru Memorial has been defaced again and human excrement can be seen nearby too. This is too much!"
He said he had been informed about it by some people who were "visiting from the UK and had made it a point to see the Memorial."
The City of Vancouver responded: "Thank you very much for bringing this to our attention. It has been reported to the appropriate department."
Vancouver Police tweeted back: "We appreciate the heads up and we are actively investigating this incident."
The graffiti was apparently removed by the City the same day.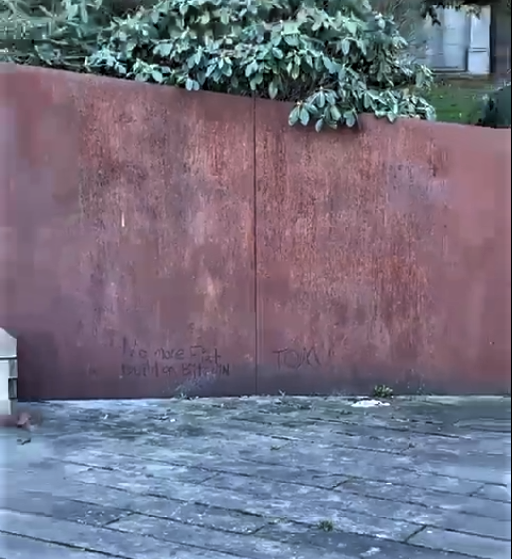 Last October, Vancouver Police initiated an investigation after learning from a social media post that the glass on the front of the Komagata Maru Memorial had been shattered. The memorial appeared to have been intentionally damaged.
And last March, a four-month Vancouver Police investigation led to the arrest of Yuniar Kurniawan, who was charged with mischief, after someone used paint to vandalize the memorial in August 2021.
READ ALSO:
Man who defaced Komagata Maru memorial in Coal Harbour arrested