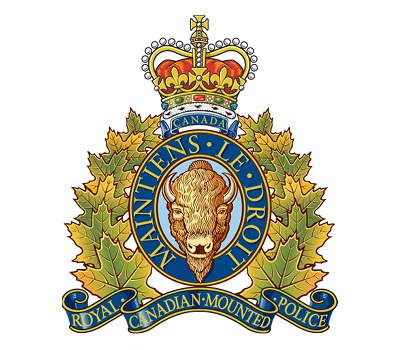 THE BC Prosecution Service (BCPS) on Wednesday announced that manslaughter charges have been approved against two Prince George RCMP officers following the death of a suspect arrested by police on July 18, 2017, in Prince George.
The suspect was an Indigenous man, Dale Culver, 35, a member of the Gitxsan and Wet'suwet'en Nations.
Three other Prince George RCMP officers have been charged with attempting to obstruct justice in connection with the events immediately following the arrest.
An information charging constables Paul Ste-Marie and Jean Francois Monette with manslaughter was sworn on February 1.
A separate information charging constables Arthur Dalman and Clarence (Alex) Alexander MacDonald, and Sgt. Bayani (Jon) Eusebio Cruz with attempting to obstruct justice was sworn the same day.
The first appearance for all officers on these matters is scheduled for March 14 in Prince George Provincial Court.
Due to the nature of the incident the matter was investigated by the Independent Investigations Office (IIO) of B.C. The charges were approved by an experienced criminal lawyer who has no prior or current connection with the officers.
MEANWHILE, the BC Civil Liberties Association (BCCLA) said on Thursday that in anticipation of several trials, Culver's family remains unwavering in their calls for justice for him. Advocates such as the BCCLA will continue to rally support and mobilize to bring attention to the urgent crisis of police violence that disproportionately targets Indigenous communities throughout BC and Canada.
"We cannot shake off the devastation until justice is done," said Virginia Pierre, Culver's aunt who raised him. "This is hard on every single one of us. And we hurt each time we see police involved deaths in the news. It happens way too much. Too many have died in the hands of the RCMP. The police are supposed to protect us, not kill us."
"Dale should not be a memory for us. He has many loved ones missing him. His youngest child was less than six months old when Dale was killed, and she will be turning six years old in a few weeks," said Debbie Pierre, Culver's next of kin. "It has taken too long to get to this stage, and we know that we are still at the beginning of our quest for justice for Dale. We hear that there may be a court hearing by mid-March related to the charges, and we know that it may take many more years before any court decisions are made."
"It is unacceptable to wait almost three years for the BC Prosecution Service to review the IIO's report and make a decision about charges," said Meghan McDermott, Policy Director with the BC Civil Liberties Association. "Such delays exacerbate the stress and pain that Dale's loved ones are already experiencing and contributes more generally to public distrust of policing agencies and the oversight mechanisms purported to hold them accountable."
"We have been in the dark throughout much of this process," said Lily Speed-Namox, Culver's eldest daughter. "We want the public to know how difficult it has been for us since my dad was killed. We are making plans amongst ourselves to speak directly to the press in the coming weeks as we prepare for court proceedings to begin."
THE First Nations Leadership Council (FNLC) said on Thursday that it supports BC Prosecution Services' manslaughter charges, adding that it stands with Culver's family and the Gitxsan and Wet'suwet'en communities who have been struggling for justice and answers for his violent death.
British Columbia Assembly of First Nations (BCAFN) Regional Chief Terry Teegee said: "For too long we've been fighting for justice for Dale, another First Nations man who died in the custody of the RCMP. This is a positive step that contributes toward a transformative national effort to ensure all Indigenous and racialized people in Canada are not subject to the discrimination and injustice that is so deeply inherent in the justice system."
Grand Chief Stewart Phillip, President of the Union of British Columbia Indian Chiefs (UBCIC), said: "I'm relieved these charges are finally being laid against the two RCMP officers involved in Dale Culver's tragic death, providing a step closer to justice for his family, friends and community who have been demanding explanations for many years. Changes to the extensively flawed justice system must continue and must be accelerated. Investigations into RCMP conduct, including police-involved deaths, are taking far too long with extensive delays and little communication with families and communities."
Hugh Braker, First Nations Summit Political Executive, said: "Dale Culver was one of many First Nations men who have died while in police custody over many years. These charges will send a strong message to, what we hope is a minority, of those in law enforcement working in the Canadian justice system who are racist and full of hate for Indigenous peoples and people of colour, that there is no longer a place for them in the system. Building trust, cooperation and safe spaces for Indigenous peoples must be a priority for local police authorities. Inevitably, people will draw analogies to the case of black American Tyre Nichols' death in the U.S. As did Nichols' family in the U.S., we too demand immediate changes in the police forces of Canada. Whether the victims are black people in Quebec or Indigenous people in the Prairies or B.C., there must be substantial change in the police forces."