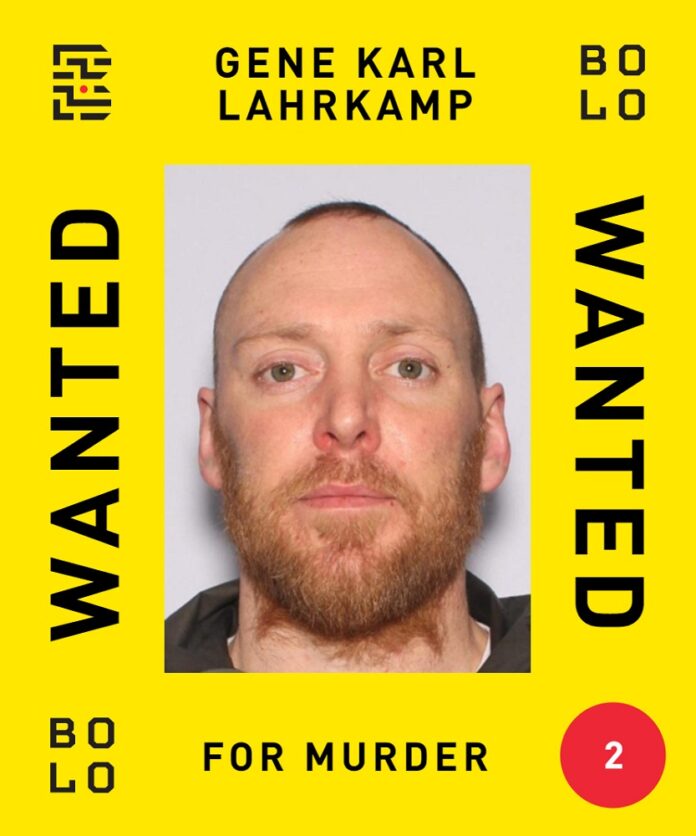 THE Combined Forces Special Enforcement Unit of British Columbia (CFSEU-BC) announced on Tuesday that it has confirmed that one of the plane crash victims in northwestern Ontario on April 30 was Gene Karl Lahrkamp, the fugitive wanted for murder by the Royal Thailand Police.
According to Ontario news outlets, three of the dead have been identified as pilot Abhinay Handa, 26, of Richmond, B.C., Gene Lahrkamp, 36, of Kincardine, Ontario, and Duncan Bailey, 37, of Kamloops,B.C. The name of the fourth victim has been withheld until their family members have been notified. The aircraft was privately owned.
(The fourth victim has now been identifed as Hankun Hong, 27, of Richmond, B.C.)
According to an earlier press release by the Ontario Provincial Police, the plane wreckage was located between Ignace and Sioux Lookout in the Kukukus Lake area. The OPP's Sioux Lookout detachment was notified of the incident at 7:45 a.m. on April 30.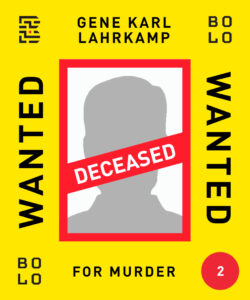 According to a Vancouver Sun report last January, in a statement of claim filed in November by the director of B.C. Civil Forfeiture, an Albertan named Duncan Bailey, described as an Independent Soldier associate, was also involved in a murder plot in connection with a October 6, 2020 shooting outside a Vancouver westside pub that targeted a man carrying his baby in a car seat. The target, Mir Aali Hussain, was shot and killed in Coquitlam last May.
Bailey and two Toronto residents were facing charges of attempted murder and conspiracy to commit murder, the BC Prosecution Service confirmed to the newspaper.
The newspaper report also said that Bailey was charged in 2005 in Kamloops with possession for the purpose of trafficking, but pleaded guilty to a lesser charge.
He was also convicted in Alberta in a major 2009 cocaine trafficking case.
On February 4, Jimi Sandhu was murdered in Thailand and the Royal Thai Police subsequently identified two Canadian suspects, Gene Karl Lahrkamp and Mathew Dupre. Following the murder, both Lahrkamp and Dupre fled Thailand to Canada.
The Royal Thai Police charged both Lahrkamp and Dupre with murder and engaged the Canadian Department of Justice (DOJ) to request assistance in locating and arresting them. As a result, 'provisional arrest warrants' were issued in Canada for their arrest.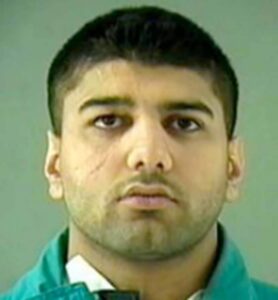 Due to Sandhu's gang affiliations and history in British Columbia, the CFSEU-BC led the Canadian investigation into the search for Lahrkamp and Dupre. Dupre was arrested on February 20 in Alberta with the assistance of local RCMP and has been held in custody to await the extradition process.
CFSEU-BC and its partners were unable to locate Lahrkamp, leading CFSEU-BC to partner with the BOLO Program. On April 26, BOLO identified Lahrkamp as number 2 on their "Top 25" most wanted individuals in Canada and appealed to the public for information on his whereabouts, offering a $100,000 reward leading to his arrest.
On April 30, a small plane occupied by four individuals crashed near Sioux Lookout in northwestern Ontario. All four individuals on board did not survive the crash.
On May 2, the CFSEU-BC confirmed that one of four individuals in that plane crash was identified as Lahrkamp.  As a result of his death, the CFSEU-BC said that it had contacted the BOLO program and advised international and domestic law enforcement partners.
AS had been reported earlier this year in The VOICE, police sources had confirmed to this newspaper that Sandhu still had connections here in B.C. even after being deported from Canada in early 2016. He had been suspected of killing Red Scorpions' gang leader Matthew Campbell, 31, of Abbotsford in January 2014.
Sources said he was aligned with the UN Gang that is in conflict with the Brothers Keepers. This was expected to trigger some retaliation.
In 2018, Sandhu was jailed in India after India's Directorate of Revenue Intelligence (DRI) busted what it called an international drug syndicate that manufactured the date rape drug, ketamine, worth Rs. 250 million [$5 million] every month. Apparently, when Sandhu was on bail, he left India.
MORE TO COME
IN PHOTOS: Jimi Sandhu's murder; killers after the crime; guns used in the murder; alleged killers at airport in Thailand.
(PHOTOS: Police Thailand News Facebook)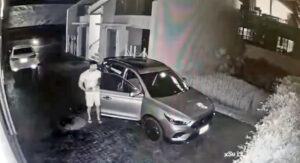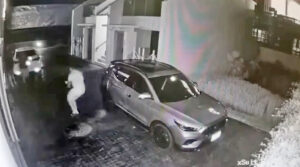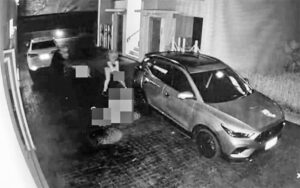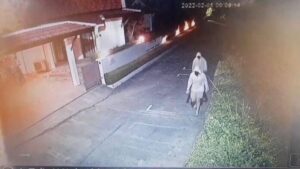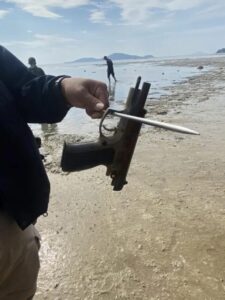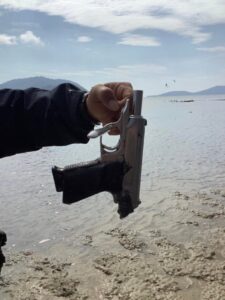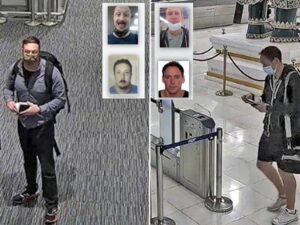 ALSO READ:
$100,000 reward for arrest of alleged killer of Indian gangster Jimi Sandhu
Canadian Police investigating the conspiracy part in homicide of Jimi Sandhu in Thailand