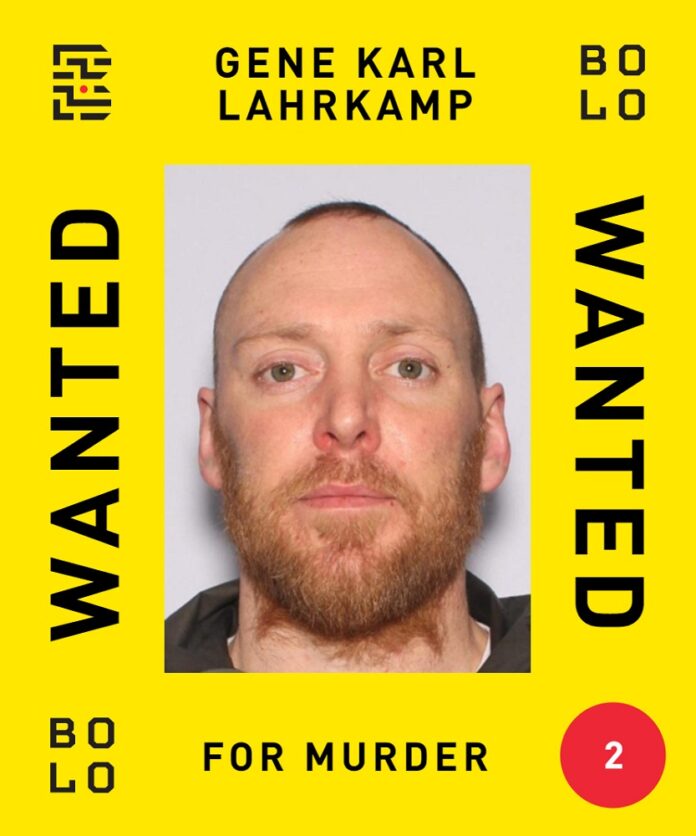 THE BOLO Program (www.boloprogram.org/) on Tuesday announced a reward of up to $100,000 for any information leading to the arrest of Gene Karl Lahrkamp, one of the two alleged killers of Indian gangster Jimi Sandhu.
Lahrkamp is wanted by the RCMP and the Combined Forces Special Enforcement Unit of British Columbia (CFSEU-BC) on behalf of the Thai judicial authorities on a Canada-wide warrant for murder.
A reward of up to $250,000 was announced by the BOLO Program as part of a new initiative targeting the Top 25 Most Wanted Fugitives in Canada and Lakrkamp is No.2 on that list.
(Incidentally, the No.1 on the list — 32-year-old Abilaziz Mohamed, 32, who was wanted for first-degree murder in connection with a shooting in Toronto last October – was arrested on Tuesday itself, just hours after the BOLO program announcement, thanks to anonymous information to police about his location.)
The other alleged killer, Matthew Dupre, was arrested in Edmonton, Alberta, on February 20, and is being held in detention by the Alberta court, pending a decision on Thailand's extradition request, according to information that had been released by the Royal Thai Police earlier this year.
The information on the wanted poster states: "In the early morning of Saturday, February 5, 2022, the body of a man was found near a villa in Rawai Beach, Muang district of Phuket, Thailand. The man had suffered multiple gunshot wounds.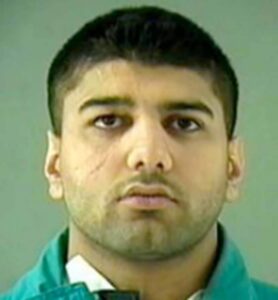 "The victim was identified as 32-year-old Jimi Sandhu; an Indian citizen, and former Canadian resident. In Canada, Sandhu was known for his involvement with the "UN" Gang, one of the groups involved in a violent on-going conflict in the Lower Mainland area of British Columbia. He was deported back to India in 2016 for "serious criminality."
"The Royal Thai Police investigation determined that Sandhu was deliberately targeted by two Canadian gunmen who flew back to Canada in the days following the murder.
"The Thai authorities requested the assistance of the Canadian authorities to locate and apprehend the 2 suspects. INTERPOL issued Red Notices for the suspects and arrest warrants were issued in Canada for both suspects. One of them was apprehended in Alberta in February 2022. The other accused is still actively evading arrest."
It also warns: "Take no action to apprehend Lahrkamp yourself. He may be armed and dangerous."
It adds: "Anyone offering Lahrkamp assistance in evading arrest may be considered an accessory after the fact and face charges.
"Section 240 of the Criminal Code of Canada states that "every one who is an accessory after the fact to murder is guilty of an indictable offence and liable to imprisonment for life.""
The reward up to $100,000 and is only available until October 26. The tipster will have one year from the date of arrest to claim the reward. They can submit their tip to 911 or anonymously to Metro Vancouver Crime Stoppers at 1-800-222-TIPS (8477) or solvecrime.ca.
Lahrkamp's last known address was in Trail, B.C. Investigators believe he may still be in British Columbia.
Other information:
Born: December 21, 1985
Last known residence: Trail, B.C.
Height: 6 ft 4 in / 193 cm
Last known weight: 210 lbs / 95 kg
Eye colour: Brown
Last know hair colour: Brown
He may be traveling with an unknown number of dogs.
AS had been reported earlier this year in The VOICE, police sources had confirmed to this newspaper that Sandhu still had connections here in B.C. even after being deported from Canada in early 2016. He had been suspected of killing Red Scorpions' gang leader Matthew Campbell, 31, of Abbotsford in January 2014.
Sources said he was aligned with the UN Gang that is in conflict with the Brothers Keepers. This was expected to trigger some retaliation.
In 2018, Sandhu was jailed in India after India's Directorate of Revenue Intelligence (DRI) busted what it called an international drug syndicate that manufactured the date rape drug, ketamine, worth Rs. 250 million [$5 million] every month. Apparently, when Sandhu was on bail, he left India.
ALSO READ:
Canadian Police investigating the conspiracy part in homicide of Jimi Sandhu in Thailand