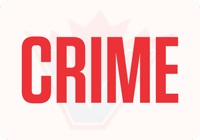 ON Saturday at approximately 7:30 a.m., Ridge Meadows RCMP frontline officers received a report about a body of a middle-aged man located in a parking lot near the 21800-block of 122 Avenue in Maple Ridge.
Ridge Meadows RCMP Serious Crimes Unit and the Integrated Forensic Identification Services (IFIS) are on scene. BC Coroners Services attended to assist police with determining the cause of death.
Police said they are also investigating a possible secondary scene near Acadia and Dewdney Truck Road, however, at this time, they do not know if these scenes are related.
The cause of death is currently unknown, however, it is being considered suspicious in nature and the Integrated Homicide Investigation Team (IHIT) is currently being deployed to Maple Ridge.
"Police understand that the public will be concerned due to the proximity to the school," said Cpl. Julie Klaussner. "When we have more information to provide to the public we will do so in a timely manner as possible."
Anyone with information regarding this investigation can call the IHIT Information Line at
1-877-551-IHIT (4448) or by email at ihitinfo@rcmp-grc.gc.ca.