THE Integrated Homicide Investigation Team (IHIT) is seeking additional witnesses in Monday's Langley shooting.
In the early morning hours of July 25, Langley RCMP responded to multiple shootings in the Township of Langley and City of Langley where a total of four people were shot. Two victims died at scene. One woman remains in critical condition and the other man has non-life-threatening injuries.
The Integrated Homicide Investigation Team (IHIT) continues to investigate with the support of Langley RCMP and the Integrated Forensic Identification Section (IFIS).
The suspect was identified as 28-year-old Jordan Daniel Goggin from Surrey. He was known to police but had non-criminal contact. Goggin was engaged by police and shot where he died at scene. The Independent Investigations Office (IIO) continues to investigate the police shooting.
IHIT is looking to speak with anyone who may have had contact with Goggin or knew of his activities.
Homicide investigators have determined that Goggin was wearing two different outfits during the time of the shooting and was driving a white Mazda 4-door sedan.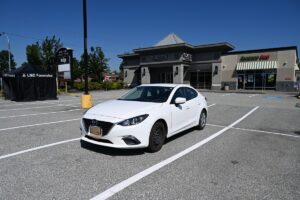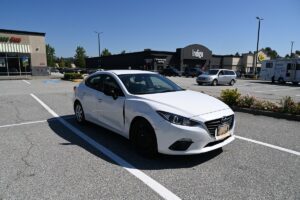 To assist with the identification of witnesses and construction of a timeline, images of the white Mazda 4-door sedan and CCTV stills of Goggin are being released.
Goggin is described as white, 6'1" and 68 kg with light brown hair and a slight goatee. Goggin was wearing a black t-shirt and board shorts.
Goggin later changed into brown overalls and a camouflaged short-sleeve t-shirt.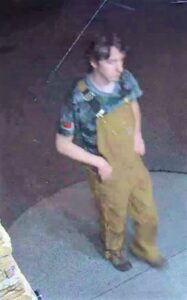 "We are trying to identify additional witnesses to aid in victimology and assessing motive," said IHIT Sgt. David Lee. "There may be people out there who remember seeing Goggin, his Mazda, or may have even encountered him."
Homicide investigators are aware of one additional witness who has since been identified and are determining if there are others.
Anyone with information is asked to contact the IHIT Information Line at 1-877-551-IHIT (4448) or by email at ihitinfo@rcmp-grc.gc.ca.