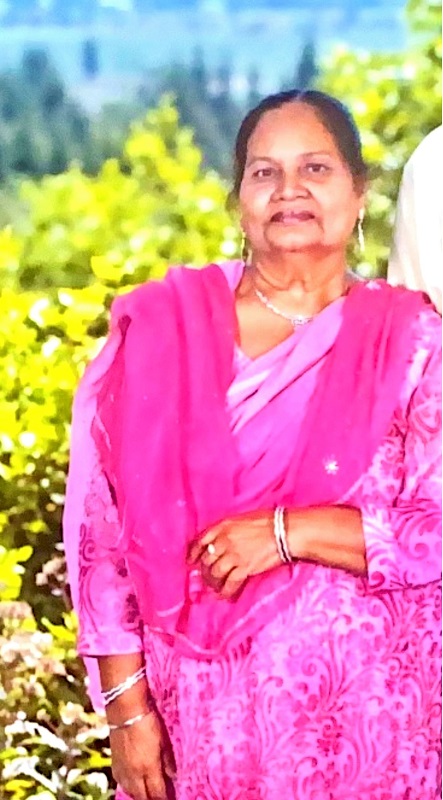 Niranjan Kaur Mundi passed away on July 22 in Surrey, B.C.
Born in Ghuman, Punjab, on March 8, 1946.  Niranjan married Bhinder Mundi in February 1963 and came to British Columbia in 1967. Predeceased by her father Inder Singh Ghuman and mother Basant Kaur Ghuman.
She is survived by her husband Bhinder, daughters Kamal Dhami (Sony S. Dhami), Karen Chohan (Hap S. Chohan), son Hargo (Aman K. Mundi), and grandchildren Asha K. Mundi, Armaan S. Dhami, Inder S. Dhami, Serena K. Mundi, Neal S. Chohan and Rajan S. Mundi.
A funeral service will be held at Five Rivers Funeral Home at 7410 Hopcott Road, Delta, B.C., on Saturday, July 30 at 3 p.m.
The funeral will be followed by a prayer service at York Gurdwara Sahib Society located at 7938 128th Street, Surrey, B.C. at 5 p.m.