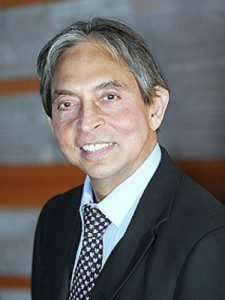 INTERNATIONALLY recognized plastic surgeon Kimit Rai is among the 15 exceptional people who will be appointed to the Order of British Columbia, the Province's highest form of recognition, Lt. Gov. Janet Austin, chancellor of the order, announced on Friday.
"I am so pleased to share congratulations with the inspiring individuals joining the Order of British Columbia this year. These exceptional recipients are pillars of our communities, who have demonstrated excellence and distinction in their fields," Austin said. "I wish to extend my thanks to all new members for their commitment to meaningful work that leaves a lasting legacy, which benefits and elevates our province for future generations."
This year, 209 British Columbians were nominated. Since its inception, 447 British Columbians have been appointed to the Order of British Columbia. Members have been appointed from all regions of the province and in numbers generally proportionate to a region's population.
"On the 30th anniversary of the Order of British Columbia, I would like to congratulate all recipients of the order," said Premier John Horgan. "Your leadership and accomplishments inspire British Columbians to aim high and share our gifts with the world. B.C. is a better place to live because of your contributions."
Kimit Rai, MD, of Coquitlam
Dr. Kimit Rai, an internationally recognized plastic surgeon, founded Operation Rainbow Canada in 1998, a non-profit medical humanitarian organization that provides free cleft lip and palate corrective surgery to impoverished children and young adults in developing countries.
His passion about the value Canada brings to the future of children has so far transformed the lives of more than 2,000 children in places such as Cambodia, India, Lebanon, Mexico and the Philippines.
Without any paid mission staff, Rai serves as both teacher and mentor, providing education and hands-on training to Canadian medical residents who volunteer their time on missions and to health care professionals in the host countries.
Operation Rainbow has trained Canadian plastic surgery residents, as well as anesthesia fellows and paediatric residents in BC Children's Hospital.
In collaboration with the Canada Ukraine Foundation, Rai travelled to Ukraine in 2014 on a 10-day mission focused on post-traumatic and acute trauma surgeries for victims of demonstrations during civil unrest, as well as injured soldiers from Eastern Ukraine.
Born to refugee parents in Kuala Lumpur, Rai entered medical practice in a government general hospital, then further developed his skills during mandatory enlistment in the Malaysian army. After earning the rank of captain, he left his home and family to study plastic surgery at the University of British Columbia.
As a plastic surgery resident on the burns and isolation ward at Vancouver General Hospital, he completed his training at the University of British Columbia and received his plastic surgery certification in 1975.