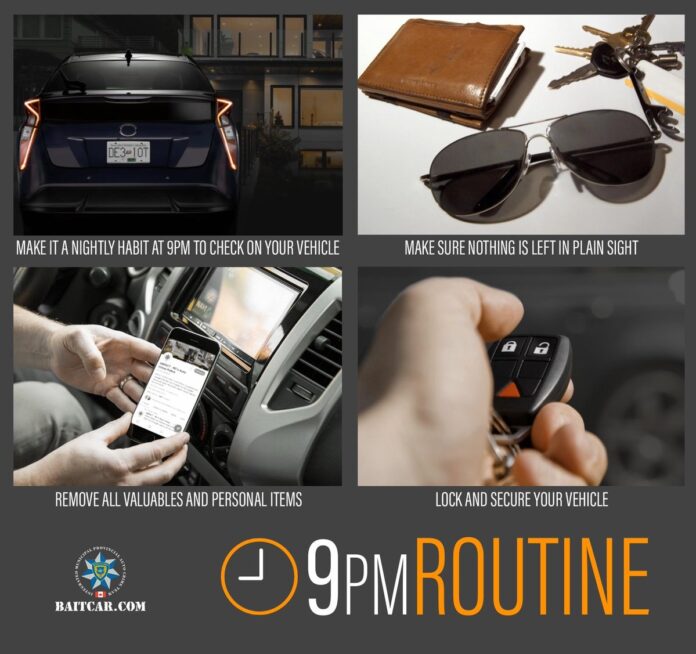 NORTH Vancouver RCMP are warning the public of a concerning trend seen in two recent burglary investigations.
"We received two reports in the past week where house keys and a garage door opener stolen from a vehicle were used immediately afterwards to burglarize the vehicle owner's home," said Sgt. Peter DeVries.
"In one case, the thief or thieves took a set of keys that were left in plain view inside the vehicle while it was parked at a local store. They obtained the owner's address from the insurance papers, slashed one of the tires, then used the keys to break into their home and steal thousands of dollars worth of belongings."
In the second, a garage door opener was taken, and when the owner returned home, they found their garage had been cleared out of thousands of dollars worth of valuable items.
DeVries said that although these sorts of "two-step" burglaries are relatively uncommon, thieves won't hesitate to take advantage of easy opportunities. RCMP recommend the following measures to reduce the chances of becoming a victim:
* Treat your keys like cash. Never leave your keys unguarded, such as at the gym or at the office.
* Park in secure, well-lit areas. Always lock your doors and close the windows, even if you're only away from your vehicle for a few minutes. When possible, try to park in areas near pedestrian traffic.
* Remove valuables from your vehicle. Shopping bags, tools, spare change, electronics, and brief cases can all tempt a thief. If it can be stolen, put it in the trunk.
* Wait for garage door gates to close behind you. Don't give thieves a chance to sneak into a parkade.
* Keep your garage door opener out of sight. Store your garage door remote in a glove box or other concealed place, or take it with you.
* Use an electronic engine immobilizer or steering wheel lock. Additional anti-theft devices can help secure your vehicle, particularly if it was manufactured before 2007.
* Don't store a spare key in your vehicle. Keep your spare key or valet key at home or on your person.
"We can't stress enough how important it is to remove valuables from your vehicle, especially keys and key fobs," said DeVries. "It's one thing to have your sunglasses and some spare change stolen, but it's a totally different story when your home is ransacked and you end up losing your most valuable possessions."
Did You Know
These are the top 10 most common items stolen from vehicles:
Smartphones
Personal electronics: tablets, laptops, iPods, GPS
Work tools
Credit cards and identification
Stereo equipment
Cash and change
Car parts and accessories
Garage door openers
Sunglasses
Keys