JOINED by former premier John Horgan and surrounded by friends, family and supporters from across the region, Ravi Parmar was on Saturday officially nominated as the NDP's candidate for the Langford-Juan de Fuca by-election.
As Chair of the Sooke School Board, Parmar has spent years working alongside Horgan to deliver the largest expansion of public schools in the Sooke School District's history, including new schools like Centre Mountain Lellum Middle School and PEXSISEN Elementary School. He has a long record of standing up for people in Langford-Juan de Fuca — and getting results. He has seen first-hand the huge difference an NDP government made to Langford-Juan de Fuca.
"I became involved in activism as a student at Belmont Secondary, fighting alongside my MLA John Horgan to push the BC Liberals to fund desperately-needed improvements and repairs to Langford schools," says Parmar. "That's what the BC NDP does — they fight for people and take action on what matters. I'd be honoured to follow in the footsteps of my friend and mentor John Horgan to continue the work this government has done for people in Langford-Juan de Fuca."
Since forming government in July 2017, the BC NDP has made huge investments in schools, healthcare and infrastructure on the Westshore, in Sooke and in Port Renfrew, including:
Helping with costs with BC Hydro credits and an ICBC rate freeze
Opening the Westshore Urgent Primary Care Centre and building a new healthcare centre in Sooke
Providing more accessible and affordable childcare and building new schools for our growing communities
Tackling housing costs by taking on real estate speculators and getting more homes built
"I've worked closely with Ravi Parmar in his role as School Board Chair for years. He has the compassion and conviction to continue my work as MLA and fight every day to make life better for people in our communities," says Horgan, the former MLA for Langford-Juan de Fuca. "There's more work to do, and I know Ravi is the right person to do it."
"Now more than ever, the people of Langford-Juan de Fuca need an advocate working with our NDP government to continue building schools, improving healthcare, and helping people with costs," says Premier David Eby. "Ravi is ready to continue John's work as MLA and would be an incredible advocate in government for people in Langford-Juan de Fuca."
Langford-Juan de Fuca became vacant when Horgan resigned his seat in March. Under Elections BC regulations, a by-election must be called on or before September 30.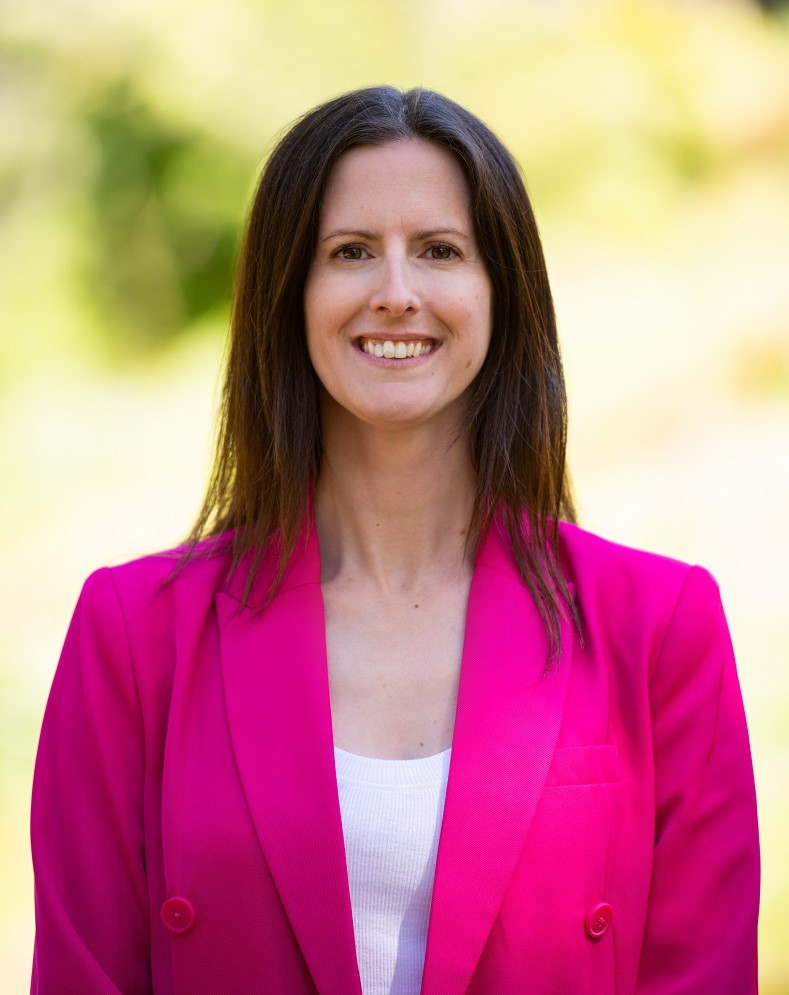 BC United Leader Kevin Falcon has announced autism advocate Elena Lawson as the party's candidate in the upcoming Langford-Juan de Fuca byelection.
"I'm running to be the next BC United MLA for Langford-Juan de Fuca because I'm tired of the NDP's empty promises and lack of outcomes," says Lawson. "As a mother of two, one of whom has autism, I know firsthand the challenges that families in Langford-Juan de Fuca face every day. It's time for us to have a strong voice that advocates for the needs of our families and ensures that our community thrives."
"Elena's experience in business and government, as well as her deep roots in the community, make her the ideal candidate to represent the people of Langford-Juan de Fuca," says Falcon. "I am committed to building a team of highly qualified and talented individuals from a diverse variety of backgrounds. Elena's commitment to fighting for families, especially those in the autism community, make her an invaluable asset to our BC United team."
Lawson is a business and government professional who grew up in Esquimalt and now resides in Metchosin with her husband Matt and sons William and Marcus. Following her oldest son's autism diagnosis in 2018, Lawson co-founded the Children's Autism Federation of BC to support families in the autism community. With a commitment to standing up for families, Lawson is determined to send a message to the NDP that they will be held accountable for their actions.
"I look forward to working hard to earn the support of Langford-Juan de Fuca voters so that I can join Kevin Falcon and our BC United team in Victoria," says Lawson. "I am ready to hold the government accountable and to deliver the outcomes that families in Langford-Juan de Fuca deserve."
For more information about BC United candidate Elena Lawson, visit: www.elenalawson.ca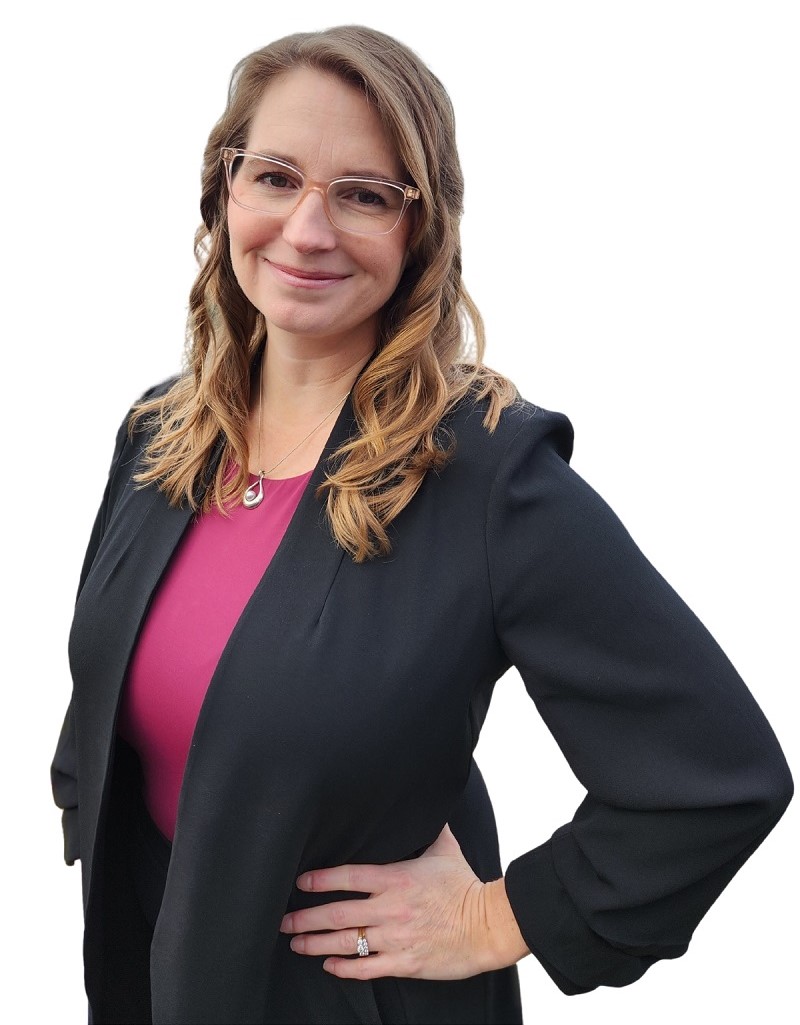 B.C. Green Party Leader Sonia Furstenau has announced Camille Currie as the party's candidate for Langford-Juan de Fuca. Currie is the founder and President of Canada Pacific Health Care Matters Society and a Langford small business owner. In January 2023, Doctors of B.C. presented Currie with the award for Excellence in Health Promotion by an individual for her work on healthcare.
"Camille Currie is a provincially-recognized leader and advocate for our public healthcare system, and I am so excited to welcome her to the B.C. Green Party as our candidate for the Langford-Juan de Fuca by-election," says Furstenau. "As the founder and President of Canada Pacific Health Care Matters Society, Camille has been at the forefront of B.C.'s primary care crisis. Her work has united communities across the province, calling for action and accountability in our public healthcare system. We are thrilled to add her to our team, and I am looking forward to working with her as a member of the B.C. Green Caucus soon."
"I am honored to be joining the B.C. Green Party at a time when politics needs to directly reflect the needs of British Columbians," says Currie. "More than ever, we need political leaders to be calling for nothing short of revolutionary change. The B.C. healthcare system needs to provide high quality care with no barriers to access, and I believe the B.C. Green Party is the party that can make that a reality."
With an education in political science and economics, Currie has spent most of her life living on Vancouver Island and now calls Langford home. She has held a number of positions in the public, private and volunteer sector, and is known for being a conscientious, articulate and committed team member who values integrity above all.
"Camille's approach to problems is a breath of fresh air. She is acutely aware of the many issues that residents of Langford-Juan de Fuca face and her determination to improve their lives is inspiring," says Furstenau. "I am thrilled to be adding another fearless candidate to our slate ahead of the next election."