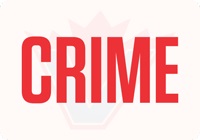 ON February 27 at approximately 7 a.m., New Westminster Police Department officers were called to the Quayside neighbourhood for a report of a disturbance. As officers exited their vehicles they could hear loud music coming from a suite several stories up. After locating the suite which was the source of the loud music, officers asked the occupant to turn the music down, which the occupant did. In the course of speaking with the occupant regarding the loud music, officers observed items within the suite indicative of drug activity.
Later that day, a search warrant was obtained which resulted in the seizure of a loaded firearm, two stun guns, $12,000 in cash, and drugs suspected to include cocaine, fentanyl and psilocybin. The estimated street value of the drugs seized was approximately $140,000.
"This is an excellent reminder that police are putting themselves into situations you just can't anticipate," said Sgt. Sanjay Kumar. "What we thought was going to be a reminder to turn the music down, turned into an arrest connected to suspected drug trafficking."
Charges against the suspect are being considered. The New Westminster Police Department would like to remind residents that if they believe suspicious activity is happening in their neighbourhood, call police at 604-525-5411.