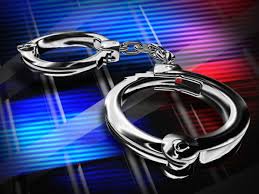 NORTH Vancouver RCMP have arrested a 51-year-old male in relation to the death of a two-year-old child, believed to have died as a result of poisoning by snake venom.
On May 18, 2014, Henry Thomas, a resident of Seabird Island, Agassiz, had in his care a two-year-old female child. In the early morning of May 18, Thomas returned the child to her mother's residence in North Vancouver.
At approximately 5 a.m. on May 19, 2014, the child's mother reported to the North Vancouver RCMP that her child was dead. An in-depth police investigation unfolded which involved police Forensic Identification Service (FIS) examinations and assistance from the Integrated Homicide Investigation Team (IHIT).
In July 2015, a search warrant was executed at the Thomas residence in Agassiz, where snakes and related equipment were seized. Further biological DNA testing was conducted throughout 2016 and 2017. Testing confirmed that snake venom was the cause of death of the two-year-old infant.
An arrest warrant was issued for Thomas. He was arrested on January 18 without incident at his Agassiz residence. Thomas has since been charged with 'failing to provide the necessaries of life.'
"This is a very tragic incident that resulted in a complex, unique investigation by police and support agencies," said Superintendent Chris Kennedy, Officer in-Charge of the North Vancouver RCMP. "Our condolences are extended to the family and community of the deceased child."
As this matter is before the courts, and to protect the identity of the victim and her family, police said they will not be conducting media clips, nor providing further details at this time.