AS the Legislature's Health Committee gets set to tackle the illicit drug toxicity and overdose crisis, the NDP government refused calls from both opposition parties for the committee's work to be guided by the B.C. Coroners Service Death Review Panel's timelines and recommendations. This would have ensured swift action and concrete deliverables in the coming months to urgently respond to a crisis that has claimed the lives of 8,243 British Columbians since 2017, according to the BC Liberals and the BC Greens.
"The Death Review Panel worked extensively with experts from across the province to publish a blueprint with clear recommendations and timelines to take immediate action to stop these deaths. It's devastating to see [Premier] John Horgan and the NDP ignore that important work," said MLA Todd Stone, BC Liberal House Leader, on Monday. "There's no reason for the NDP to make the Health Committee start over from scratch. People can't afford to wait any longer. This crisis is already taking the lives of seven British Columbians every day."
The BC Liberals and BC Greens asked that the Terms of Reference for the Legislature's Select Standing Committee on Health that would have made the B.C. Coroners Service Death Review Panel: A Review of Illicit Drug Toxicity Deaths report from March 9, 2022, the foundation of the committee's work. The report featured significant contributions from 23 experts including Deputy Provincial Health Officer Dr. Reka Gustafson as well as Dr. Shannon McDonald, Dr. David Unger, Dr. Jane Buxton, and Dr. Scott MacDonald.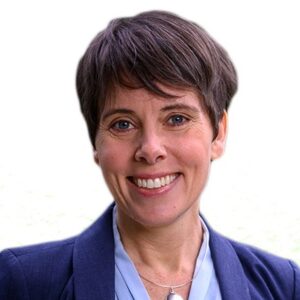 "As written, these Terms of Reference will have the Committee reporting on progress by November 2, 2022. In the seven months between then and now, approximately 1,417 British Columbians will die from poisoning by toxic drugs," said Sonia Furstenau, Leader of the B.C. Greens and MLA for Cowichan Valley. "We do not have the luxury to spend seven months on presentations, while seven British Columbians die a day. We have a recent report from this government that clearly outlines the issues at hand and sets a clear course of action. Why not start there, and act with the urgency this crisis demands?"
Despite calls from both opposition parties for the committee's important work to be communicated regularly through interim reports — and for a draft action plan for the implementation of the panel's recommendations to be released by May 5, 2022 — the NDP has rejected them and ensured that British Columbians will have to wait until at least November for the committee's report and any action items to be released, said the BC Liberals and the BC Greens.
"For months, the Leader of the Green Party and I called on John Horgan to activate this committee to address the opioid crisis productively and collaboratively. We were optimistic when the Premier finally agreed to do so. However, the unwillingness to consider our input and the lack of priority for the recent Death Review Panel shows the NDP continue to refuse to treat this issue like the crisis it is," added MLA Shirley Bond, BC Liberal Critic for Health. "After six years of this crisis being labelled a public health emergency, the more than 8,000 families in this province who have experienced unimaginable anguish and loss are looking to us to take action to stop future heartbreak and death. They deserve so much better than this from the NDP."