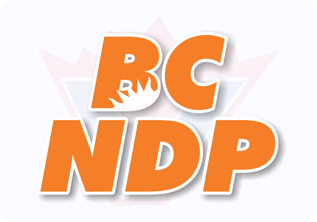 THE BC NDP said on Saturday BC Liberal Leader Andrew Wilkinson was back in Campbell River to underscore that he still has no plan to help forestry communities.

They said his record speaks for itself.

According to the NDP, the BC Liberals oversaw a 40% decline in the number of coastal forestry jobs, the volume of logs being processed in mills went down 45% and pulp production dropped by 50%. 

They shipped BC logs elsewhere instead of doing the hard work to keep more logs in BC to support jobs.

And they made the softwood lumber dispute worse by delaying negotiations with then US President Barack Obama and instead gambling workers' jobs on U.S. President Donald Trump.  

The BC Liberals slashed the Ministry of Forests' budget by 40% to pay for their tax breaks for the wealthy and well connected. And they would do it again.

The NDP said BC NDP Leader John Horgan and the party have a real plan to support a sustainable and resilient forest sector that works for people.
* Working with industry and labour to ensure more logs for BC job creators.
* Enhancing mass timber's potential as the construction material for the future.
* Planted a record 300 million trees in 2020 and will continue to make significant in forest. health, wildfire protection, silviculture, and revitalizing our forests.
* Initiated the Coast Forest Sector Revitalization strategy to increase access to fibre and create and support good jobs. 
* Strengthened regulations to ensure more logs stay on the coast for processing. 
* Passed legislation to ensure that the interests of workers and communities are protected in tenure transfers.