THE internal medicine unit at Abbotsford Regional Hospital (ARH) has introduced a new bladder scanner that will improve care for patients undergoing different medical and urological procedures, thanks to a generous $20,000 donation from local resident Dao Tran of Abby Bike Shop.
The new bladder scanner will help clinicians diagnose bladder dysfunction and monitor the amount of urine in a patient's bladder reducing costs associated with catheterisation. Use of the non-invasive scanner will help with greater patient comfort, improve patient dignity, and privacy.
Cole Gollner, clinical nurse educator, said: "The new bladder scanner will allow for timely and accurate interventions for our patients for many different medical and urological needs. Not only does the new bladder scanner look very modern, which alone has a significant impact in patient and provider trust in the product, it has significant improvements in design and functionality from previous models, which will allow nurses and physicians to make the most appropriate clinical decision which can avoid unnecessary interventions and their associated risks."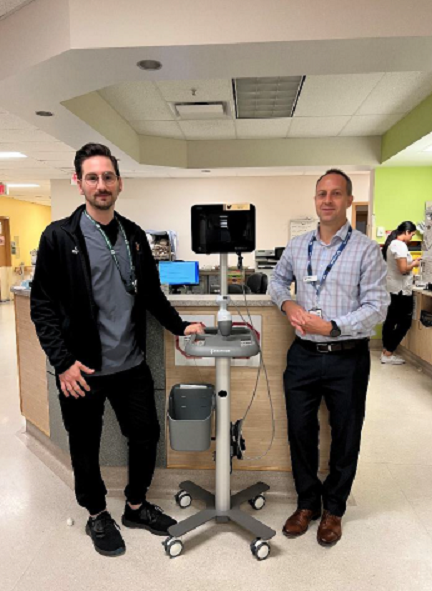 Over the coming months the bladder scanner will be introduced for all patients giving more access to the latest treatments.
Fraser Valley Health Care Foundation relies on gifts from our community to strengthen our organisation and provide an investment for our future health and wellness, says Dr. Lakhbir Jassal. To support projects like this one, you can contact Jassal at 778-552-5117 or email Lakhbir.Jassal@fraserhealth.ca.
The Fraser Valley Health Care Foundation raises funds for vital equipment and programs funded or endorsed by the Fraser Health Authority. They serve the communities of Abbotsford, Mission, Chilliwack, Hope, Agassiz and Harrison Hot Springs.
Visit: fvhcf.ca
Call: 604-851-4890
Email: info@fvhcf.ca