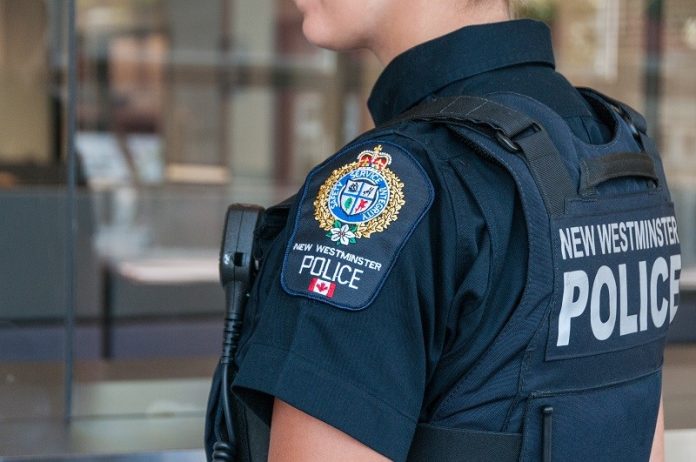 ON Tuesday, June 30, New Westminster Police Department officers responded to a report of a man brandishing a knife in the 700-block of Ash Street. They located the man nearby and took him safely taken into custody. As officers were placing him into their patrol vehicle, a woman alerted them to someone who was unresponsive behind a parked vehicle.
Constables Jacob Chong and Nicolette Kisteman found an unresponsive 70-year-old female. The woman appeared to be experiencing an overdose. Officers used several doses of Naloxone nasal spray in an attempt to reverse the effects of the overdose. After the fifth dose the officers started to perform CPR.
"No call is routine. You never know what you're going to be facing until you get there," said Kisteman. "What came in as a weapons call turned into an unrelated lifesaving matter."
After performing CPR for approximately three minutes, the officers began to see the woman breathing on her own and regaining consciousness.
"Policing isn't just about dealing with dangerous situations. It's also about helping people and saving lives," said Chong. "If we had never been called about this man with a knife we may have not had the opportunity to provide her with assistance."
Constable Michelle White who arrived on scene was able to communicate to the woman using sign language to reassure her that further help was on the way. The female was assessed by BC Ambulance and was transported to RCH for treatment.
"Our officers often have to simultaneously change plans and prioritize demands to save a life," said Chief Constable Dave Jansen. "They were able to quickly move from a criminal investigation to performing life-saving measures."
The New Westminster Police Department adopted the use of Naloxone in February of 2017 as a means to save lives in opioid overdose situations. The drug, which enters the body through a nasal spray, reverses the effects of opioids.