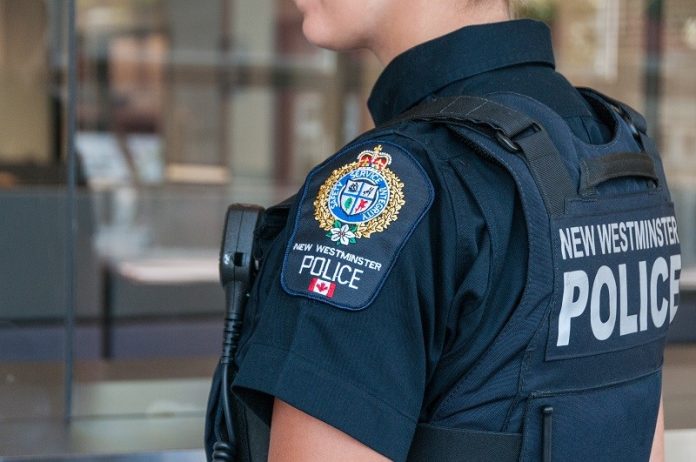 ON September 15 at approximately 7:45 a.m., New Westminster Police Department officers were called to the 700-block of McBride Boulevard to speak with a victim who told them that moments earlier a male she knew had pointed a firearm at her and threatened to kill her.
Numerous New Westminster Police Department Units responded to provide assistance. Due to the high-risk nature of the situation, the Lower Mainland Emergency Response Team and a New Westminster Police Department negotiator were called to the scene.
New Westminster Police patrol members were able to locate the residence in the 700-block of Cumberland Street, make contact with the suspect and arrest him without incident.
The New Westminster Police Department Forensic Identification Service was later called in to search and process the scene. Two replica firearms were recovered from the scene
New Westminster resident Kevin Gerald Hunter, 43, has been charged with assault with weapon, pointing a firearm, assault by choking, uttering threats, and use of an imitation firearm.
"Due to an increased risk to public safety, a section of Cumberland Street was closed and a number of residents in nearby homes were advised to leave," said Sgt. Sanjay Kumar. "We appreciate how evacuations affect residents, but bear in mind, we do it when we feel it is necessary for the safety of residents. We want to thank neighbours for their patience and cooperation."