SURREY RCMP seized a large quantity of magic mushrooms after a clandestine psilocybin grow-op was located at Clayton Heights.
This investigation began on September 6 after Surrey Fire Services attended a residence in the 7000-block of 196 Street in response to a carbon monoxide alarm. Fire crews found signs of illicit drug activity and called Surrey RCMP to assist. Frontline police officers discovered what they believed to be a psilocybin mushroom drug laboratory. A woman was arrested at the scene, and later released pending further investigation.
(According to Medical News Today, individuals use psilocybin as a recreational drug which provides feelings of euphoria and sensory distortion that are common to hallucinogenic drugs, such as LSD.)
Police obtained a search warrant and over the following two days, Surrey RCMP Drug Section along with the Clandestine Lab Enforcement and Response (CLEAR) Team conducted an investigation inside the residence. The grow operation was safely dismantled and items consistent with the production of psilocybin mushrooms were seized.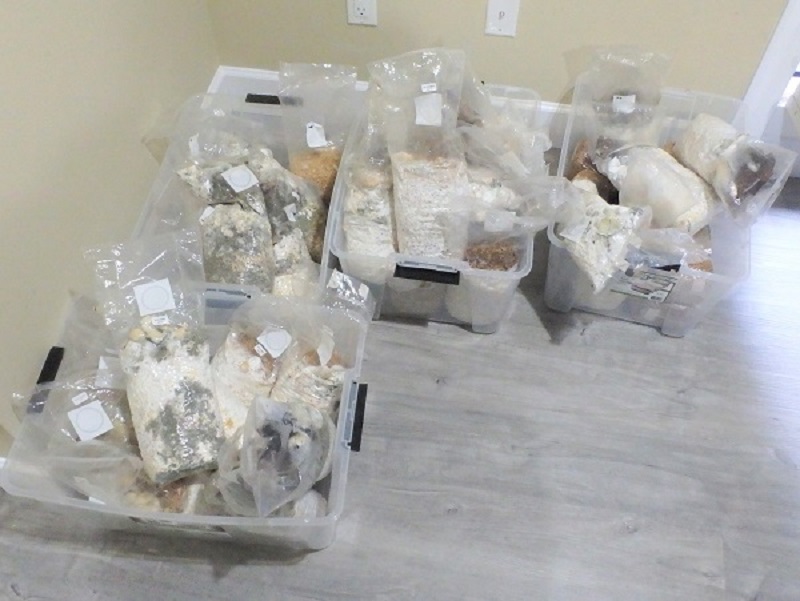 During the investigation, officers located and seized 11 kilograms of dried psilocybin mushrooms, and 18 kilograms of wet psilocybin mushrooms. The dry mushrooms alone are the equivalent of more than 6,200 doses.
"The possession, sale and production of magic mushrooms remains illegal in Canada," said Sgt. John Murray of the Surrey RCMP Drug Unit. "There are risks when consuming illegal substances such as psilocybin mushrooms as they are not regulated, so the potency and effects can vary significantly."
The investigation is ongoing and no charges have been laid.
Surrey RCMP are reminding property owners to conduct regular checks on their rental properties as illegal drug labs can cause damage to property, such as mold, mildew and other structural damage. Property owners could potentially face financial hardships as not all home insurance covers damages incurred by illegal activity.
Information on property owner's rights to access residential rental units can be found on the Residential Tenancy Branch website.